19 Best Business Ideas to Start in Miami
If you are attracted to the United States and want to invest, I recommend these best business ideas to start in Miami.
Although in Miami the competition is enormous, there is a market for everyone. Ideally, your business proposal is attractive and innovative.
And I'm going to help you do it.
In this article I explain several points of interest:
Introduction about Miami
Best Business Ideas to Start in Miami
Key information to the business in Miami
To start, consider these facts about entrepreneurship in Miami in 2022.
Introduction about Miami
Many agree that Miami is a magical city.
And it is true, because all the tourists who visit it, want to stay.
I tell you that this is due to its beauty, its beaches, its skyscrapers, its shops, its nightlife … It is a cosmopolitan city that attracts young and old.
I present to you … Miami is located in the southeast of Florida, in the United States.
According to statistics, this metropolis has a population of 417,650 inhabitants.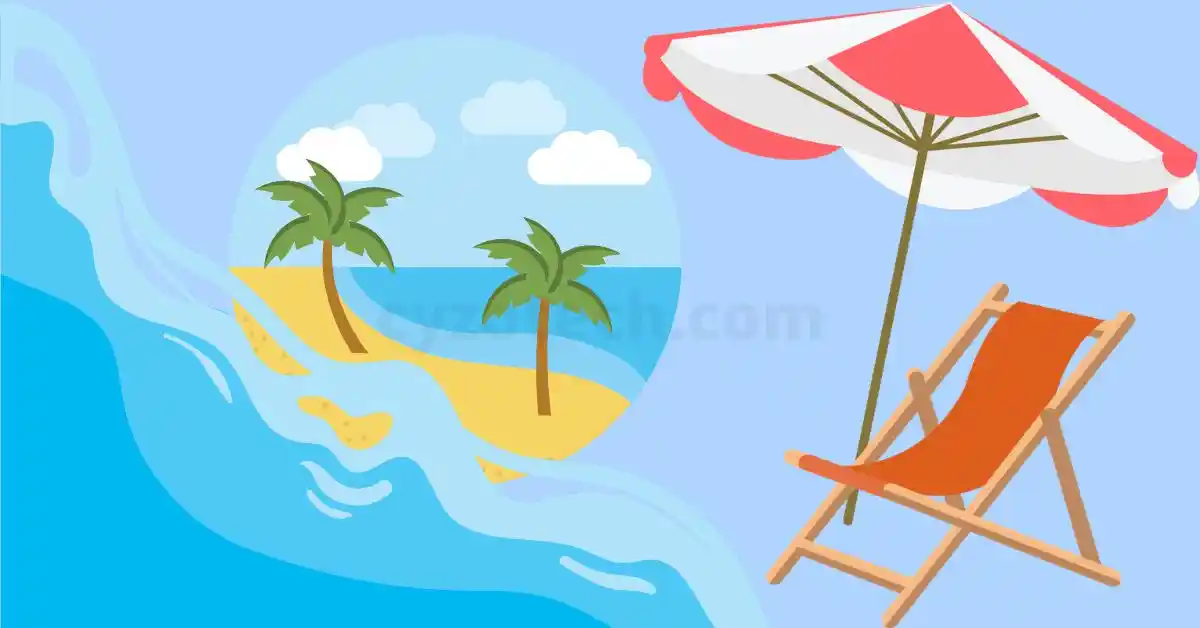 While its metropolitan area encompasses more than 5.4 million inhabitants. Therefore, it is listed as the seventh-largest in the United States.
If you want to know the attractions of this beautiful region, find a tour guide who gives you the details you should know.
19 Best Business Ideas and Opportunities to Start in Miami
Luckily, the business infrastructure in the United States makes any type of business possible.
Of course, you must comply with the payment of the corresponding taxes, per day.
And have a spark of creativity and originality.
Why?
Well, because in Miami there are so many people with such varied tastes, that even the slightest change can bear fruit. I ASSURE.
However, I am going to introduce you to the most successful and profitable businesses in Miami in recent years.
You choose the path that suits you best.
1. The Real Estate Sector
The real estate industry is one of the profitable businesses in Miami, which has the most movement. Buying, selling, renting and building seem to be the foundations of this city that never sleeps.
For this reason, Miami has a lot of supply and demand of all kinds. However, it is a competitive business but with the right strategies you can get your clients, and also the profit potential of real estate in Miami is huge.
2. Tourism
Miami's tropical climate is ideal for all kinds of tourism businesses to flourish. From the calmest and most convenient to the most extreme and exciting.
You can also include businesses related to entertainment, such as clubs or bars.
However, since they are more expensive, I recommend creating a supply company for these companies. The tourism business in Miami is a very profitable one and there is a place for everyone because of the diversity the tourism field has and it will you many opportunities you can think of.
3. Selling Soft Drinks
An example of a small business in Miami is selling soft drinks. For example, cold drinks, fruit juices, various flavored drinks, packaged drinks, or local specialty drinks.
The current beverage business is also in high demand. For example, selling milkshakes, iced chocolate, sweet iced tea with fruit flavor, and other trending menus. 
Adjust your capital and target consumers. Create a menu with a taste that is similar to the original, but the selling price is cheaper.
4. Snack Business 
The snack business is one of the best businesses to start in Miami because the target consumer is broad and almost all people like to eat snacks. 
Provide various types of snacks, ranging from sweet, savory, salty, to spicy. Prepare it in various sizes, usually small or retail sizes are the best selling because consumers want to try it first.
5. Dropshipper Business
Dropshipper is an online business where you only market and help sell products from other parties without you having to stock or buy the product first. 
Yes, this is a business without capital. You just need creativity and strategy so that target consumers buy from your store. 
Next, you order the product from the vendor and it will be sent directly to the consumer. You as an intermediary will get a commission.
6. Culinary Business 
Culinary business can be started from home in Miami. The important factor is that the food must be delicious and competitively priced. 
Supported by online businesses such as marketplaces, online store websites, and ride-hailing, you can run a business without having to be fixated on a strategic business location. 
You can run a culinary business with a pre-order system, order online to be delivered by a driver, or sell snacks that are safely sent by regular courier services. 
7. Open Thrift Store 
Thrifting is also a term for buying used goods. But, not selling your secondhand goods.
You buy used clothing stock from agents then you sort, wash and scrub, then you resell it in a new condition. 
These used clothes are usually imported products that fail to sell, have been around for a long time, or have minor damage. But if you're good at sorting, you can get branded clothes at cheap prices. 
8. Gastronomy
A good entrepreneur knows that the food business is one of the most stable. Regardless of where you are.
The options can be diverse and in fact, the more varied and exotic, the better. This way you will have fewer competitors.
9. Franchises
If you don't have time to create a business completely from scratch, you can partner to open one of the most successful franchises.
A little advice, instead of investing in traditional franchises, try to do it in small and innovative ones (I won't mention them but you know what they are).
The franchise business is one of the best business opportunities in Miami. Product introduction to target consumers is easier and they may even have their market.
For example, you want to start a franchise business from a fried chicken brand where most people already like and believe in the brand .
So, product marketing is not from zero and the risk of loss is minimal. Usually, there is a complete franchise package and an affordable price. It's like, you can start a business with no time.
10. Beauty and Aesthetic Centers: The Seal of Miami
It is no secret to anyone that Miami is synonymous with beauty, models, and parties. You can include many beauty and other services in this business. The list is huge but you need to analyze what people need and offer them the services and surely they will like it and recommend your business to their friends and family.
11. Health and Healthy Life
Miami is one of the cities with the most in-demand physical training, cosmetic surgery, and beauty businesses.
That is why any type of business in this area is very profitable (as long as you are certified and comply with all the sanitary and legal requirements established in this country).
12. Groceries Business
The basic food business is usually done in rural and residential areas, or in other areas that are crowded with people. 
The sale of necessities will always be in demand because consumers will always need products of daily basic needs. 
In addition to continuing to run a conventional basic food business, you can also run an online grocery business!
13. Selling Furniture 
The cheap furniture and decoration business also has great opportunities and is the most profitable business in Miami. Again, because consumers almost always need it. 
If the capital is small, learn strategies for selling small and inexpensive household furniture such as cutlery, aluminum cookware, plastic furniture, and cleaning tools. 
Look for vendors who are affordable but whose goods are of good quality in their class. For the rest, you have to learn modern marketing methods such as selling furniture via marketplaces and online stores. 
14. Make-up Services
Can you apply makeup to other people? Well, start branding yourself as a reliable makeup artist. 
You can start by offering makeup services to friends, family, or closest relatives. 
The results of makeup can certainly look clear, beautiful, and fit or not. You can take photos of them then or ask them to give testimonials online.
Not only that, you have to invest capital by buying proper makeup tools. Also must be able to match the makeup with the type of face and the theme of the event.
15. Open an Online Course
Do you have proven skills? You can share that knowledge through online courses or seminars. 
It's better if you work with related industries to make it more valid. Beginners or people who want to learn about the topic will be very helpful.
16. Become a Content Creator 
Leverage social media to create inspiring and positive work. You can become a content creator with only a smartphone and internet quota. 
Another important factor, you have to be unique and have work, not just to go viral. It must also be initiated from none and must be consistent.
17. Hobbyist Business 
Running a business that matches your hobby can make you more enthusiastic about doing it. Because you have the drive to explore, develop, and the best vision and mission from your heart. 
Whatever it's a hobby, as long as you also keep learning from the business side. Also, have to work together or learn from others who have entered the industry first.
18. Clothing and Accessories
Following the logic of beauty and healthy living, the fashion business is also very profitable. Many fashion designers have made their way to Miami and you can too start this business.
In Miami, people love to wear almost every type of clothing as long as it is fashionable.
19. Other profitable business ideas in Miami
If the above ideas have not caught your attention, you may need to look for what your niche needs, such as:
Start as a Photographer
Dog grooming as a business idea
Night Clubs
Open a restaurant
Car Rental Business
Washing services
Cleaning Business
Blogging and Affiliate Marketing
How did you like these ideas?
I hope these are very good.
But wait … I'm not done yet.
Key Information to The Business in Miami Florida
These are my final recommendations.
PLEASE NOTE that you need to speak and understand the English language. This is not mandatory, but it does help you to open your business without complications.
In addition, you must know the basic steps to start the process:
Register your Business
Select the name of your business and check if it is available on various platforms online.
Remember that you have to register your business at the local, regional and federal levels. If you do not already have a name, you will have to apply for the option "Fictitious Business Name" in the state of Florida.
Deduct taxes
To help you define what your tax contributions are going to be, you have to present a business plan and a sales plan. If you need more information, you can visit the IRS page.
For the state of Florida, you can review tax information at this link. And the types of licenses you need on the Miami-dade portal.
Also, process permits to work in Miami, Florida.
Get financing
In addition to using your savings and borrowing from US banks and banks in other countries, you can also use these resources to develop your business idea.
Acces Miami Jobs
Buy Miami Franchises
Small Business Administration
If you are interested in opening a business in another part of the world, then I recommend you visit:
Thanks for reading this article on Best Business Ideas and Opportunities to Start in Miami.