If you are a coffee lover and want to start a coffee mug business then there is a great opportunity waiting for you because it is a business that has the potential to grow and prosper in a short time.
Starting a coffee mug business is a profitable idea but takes a bit of hard work and patience to make it successful. Once you get successful in this business the results are very fruitful but there are several things that you should know before you read the steps for starting a coffee mug business.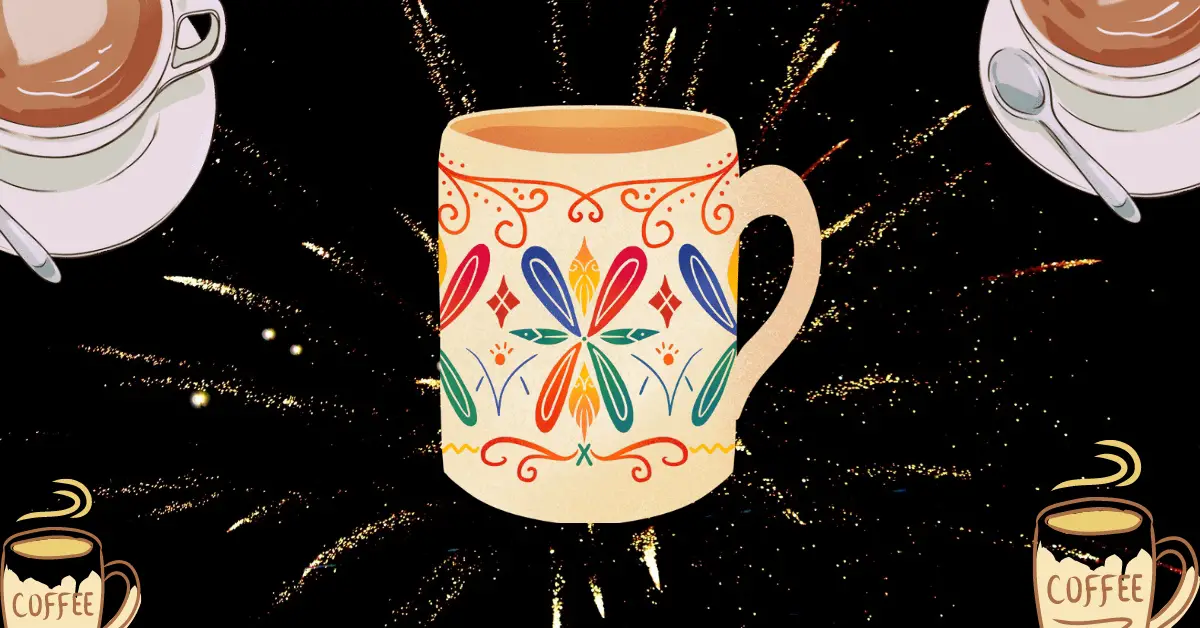 Is there a market for coffee mugs?
Yes there is a large market for coffee mugs because it is a common household item that is used on a daily basis. We all know that many people drink coffee in the morning, so they need coffee mugs and everyone has a different taste preference about the design of coffee mugs so, there is no shortage of market for this business.
According to the reports by Research and Market the global market for the coffee mugs is valued at 1.4 billion dollars in 2020 and is expected to grow at a CAGR of 4.4% from 2021 to 2028.
Many types of coffee mugs are sold in the market like ceramic mugs, steel and plastic mugs. Also there are many different types of mugs that are more appealing to customers such as travel mugs and valentine mugs. Also people design coffee mugs for special occasions such as father's day, mother's day, etc.
Is the mug business profitable?
The simple answer to this question is yes coffee mug business is a profitable idea because coffee mugs are common items and has a large customer base. But the profitability of the coffee mug business depends upon several factors that you should know.
I have explained them below, read them very carefully in order to know what are the factors that contribute to the probability of the coffee.
Production Costs
The cost of production is a major factor for determining the probability of a coffee mug business because the material and labour you choose will contribute to the profit of business if you buy a high quality material which is quite expensive for your coffee mugs then it will make it less profitable but if you use decent material and labour for the coffee mugs then the probability of the business will also increase.
Target Market
Target market of the coffee mug business is quite large so there is no shortage customers that you will get for coffee mugs but initially you need to determine which particular target market you gonna choose because some people like different styles on their coffee mugs than others.
Sales Strategy
There are different types of strategy that people use to sell their products if your strategy is unique and people are buying your products then the profitability of the coffee or business will also increase. If you are using a sales strategy that is not that great then people will not be going to buy your coffee mugs but in case if you are using a sales strategy that is unique and you are driving the attention of the customer then your sales will increase and so will your profit.
Scalability
Probability of, business also depends upon the business scale if you have small business you are less probability then a business who is quite large because they have large customer base they can make different types of coffee mugs and target different types of customers but on an initial level if you have small scale business you can also be a profitable but not that properly then a existing business who has scale of business that runs on different places.
Delivery System
Nowadays people are buying more products online than offline so that the more appropriate and fast delivery system you have the more profit you can gain from the business and if you deliver coffee mugs within a shorter period then the sales will increase which ultimately increase the profit of your business.
9 Steps for Starting a Coffee Mug Business
1. Market Research
The first step to start a coffee mug business is to do market research which helps you to identify the gaps in the market which you can use to offer something new to the customers. There are various things that you need to analyse such as what types of mugs are available, who is your target customer, what price strategy will be best for you and several other things.
It plays an important role for coffee mug business because it helps you understand your customers and competitors so that you can distinguish your product from your competitors. Usually you need to collect data through surveys, emails, focus groups and interviews so that you can know what type of coffee mug business will be suitable for you. Market research involves a number of things but you should be more focused on the market you wish to target.
2. Develop a Business Plan
The business plan for coffee mug business involves your business strategy, competition, summary, target market and your advertisement strategies. It helps you to focus on the business with a proper plan so that you can achieve your goals in less time.
Business plan will help you to avoid the risk and failure of the coffee mug business because you outline the goals and decide in advance what strategies you implement to achieve them rather than just going with the flow.
So, to get a positive result you need to develop a business plan that should be flexible with the ups and downs of the market and specify your target market and goals and implement step-by-step strategies to achieve what you are working for.
3. Choose a suitable business structure
Deciding your business structures and important stuff for coffee mug business because you need funding for various types of equipment and materials. If you have self funding then you can start your business easily but if you need help or want to do partnership with someone then the partnership business will be the suitable option for you.
It depends upon you what type of business structure you want. So you need to decide first then choose accordingly. Every business has its own requirement and needs documentation so you need to do some research about the structure you choose.
4. Register Your Business
It is very important to register a business under law. I always recommend in my articles that for registration you should approach government authorities and ask them the details about documentation, fee and other necessary requirements to register your business.
Every country has its own rules for getting permits and licences. So, the documents required and fee will depend upon which country you want to start a coffee mug business. Before you launch a product you should get all permits and registration for the business.
5. Find Sources for Materials and Equipment
Now you need to find these sources from where you get the materials and equipment for the coffee mug business such as mugs, printing equipment, laptops and other equipment that you need to print or manufacture mugs.
Look for the sources that provide you quality material because at the end the quality of your mugs will convince customers to buy them. You need to choose few trusted suppliers and also decide at what cost you will get the equipment and from where you get the quality material at the cheap price and you should select that one because it will save you cost that you can use to make mugs and also the profit will also increase if you reduce the cost of making a product.
6. Create a Website
These days businesses have more chances to grow online than offline because now people buy almost every type of product online on eCommerce sites and also on social media rather than going to shop in the traditional market.
So you need to create a website in which you will showcase your coffee mugs and promote your business.
This way you will get a greater reach and also you can increase your target customers. To make your online presence successful you should also need a delivery system so that people who can order your product will get their product on time and at any location.
7. Produce and Test Your Products
Now you have all your materials and equipment for coffee mugs. Now it is the time that you should make some coffee mugs and test in the market and collect the feedback from the customers that you have given the sample to. It helps you decide what improvements you have to make in your coffee mugs design and quality.
Initially you can offer free samples to your local area and collect feedback about how they like your coffee mugs. If the response is quite good you can also ask them what else you want. If you get a negative response you can also improve and test again.
Once you get the positive feedback from the customers that you have given samples to then you can start the production of your coffee mugs as per the choices and the demand of the people.
8. Market your Products
If no one knows about your business or your coffee mugs then who is going to buy it? Yes it is that simple that you need to promote your coffee mugs online as well as offline so that people know what type of products and what you have to offer to them then other existing business.
If you are making even a small difference from other competitors, people are going to buy your coffee mugs and see how different they are from others. If you are providing quality products at a genuine price then people are going to buy them on a large scale.
For that promotion is a very important step so that people know about your business and coffee mugs. Use different types of platforms such as social media, banners and posters to grab the attention of more and more customers.
9. Fulfil orders and handle customer service
Once you start receiving orders, especially online, you need to handle customer service and also provide them with the coffee mugs they order. For that I already talked about that you need a proper delivery system so that you can provide them or deliver the product to the location the customer has ordered from.
If your business is a small scale business, initially you can offer delivery to your local area for free so that more and more people can buy your products.
Once your business grows you can expand to the nearest location of your business.
Providing quality products together with customs designs and at genuine price with a good delivery system is important because then the customer will be satisfied both by the product and your business.
How to sell coffee mugs?
There are many ways to sell coffee mugs that depend upon the target customers and the budget you have. you can choose different ways such as online sales, wholesale market, social media, and branding to sell your coffee mugs.
Some ways are cheap and the others so you need to choose a suitable platform while you can to sell your coffee mugs to get maximum returns.
How much cost will it require to start a Coffee Mug Business?
The cost for a coffee mug business depends upon the scale of business you choose. If you start a business from your home then on an average you will require more than $300 and if you want to operate a coffee mug business on a larger scale then on an average will require $2000 to $10000 to start this business.
I mentioned cost items in the below table so that you can get an idea what you will need:
| | |
| --- | --- |
| Investment Item | Cost |
| Manufacturing | $1000 – $7610 |
| Inventory | $100 – $300 |
| Delivery and Shipping | $100 – $200 |
| Promotional Charges | $200 – $270 |
| Legal Costs | $100 – $320 |
| Office Space and Equipments | $500 – $1300 |
| Total Cost | $2000 – $10000 |
The cost may vary as per the scale of the business you choose and the quality of the equipment you buy. This cost structure will give you a basic idea for investment requirements for the coffee mug business.