Are you looking for entrepreneur project ideas for highschool students? Then you came to the right place. There are many entrepreneur project ideas that you can use as a high school student but for that, you need to be open-minded, learn fast, and the most thing you should be able to write a business plan.
Entrepreneurship is the most important thing for a high school student if they are planning to get into the business world because it demands creative thinking, decision making, product innovation, and many other things.
So, as a high school student if you are looking for entrepreneur project ideas to get started that also help you to develop problem-solving skills, teamwork, and work ethics then check out the best entrepreneur project ideas below.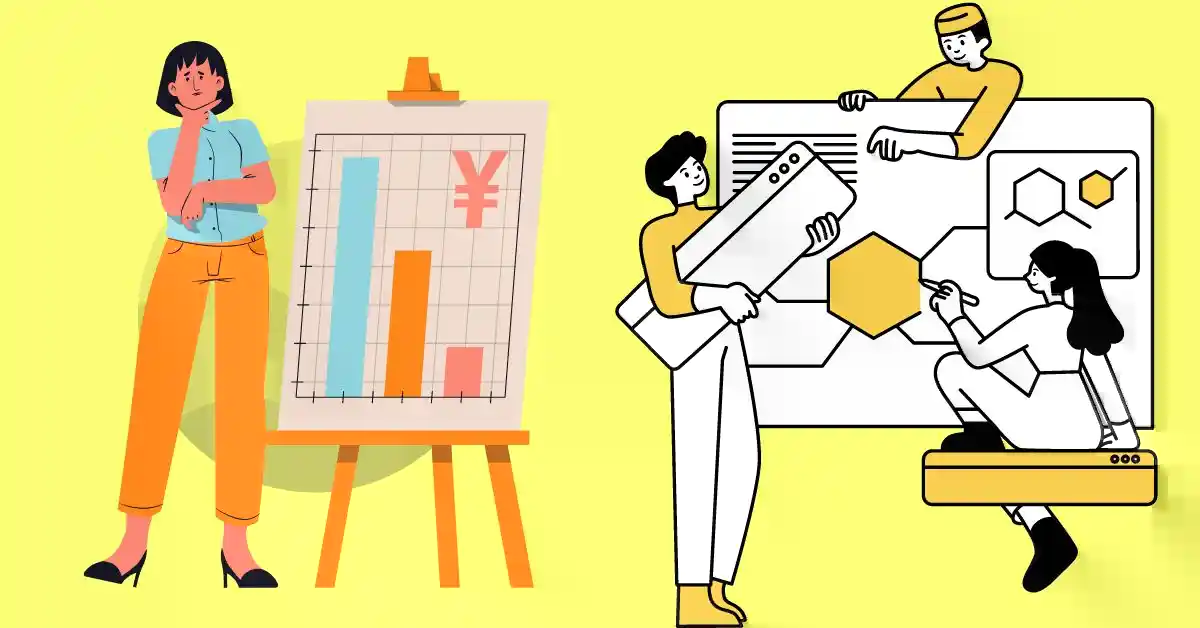 Entrepreneur Project Ideas for Highschool Students
Here are 33 entrepreneur project ideas that high school students can pursue:
Social Media Consultant
These are the people who help different clients to grow their brands on social media. In simple terms, they help businesses to grow their online presence to reach more and more customers. They are in high demand and with the right approach, you can too start this idea as a high school student.
High school students are very active on social media, so you as a high school student have experience and skills to operate social media which you can use as an opportunity. This can be your best entrepreneur project idea because it has a decent income and can be started from anywhere.
If you work under a business organization then your role under this project will be to set the strategy that can enhance the brand value of the company on social media, monitor the performance, and upload daily content to engage customers.
Also, you can start this business individually like a freelancer and work as per your schedule but if you want to gain a real-time experience of working in an organization as a high school student rather than earning a decent income as a freelancer then I would suggest taking the advantage to work under a reputed company.
Food Truck Business
The food truck business is a great opportunity for high school entrepreneurs because it is profitable in several ways. For this idea to start, you don't need any fancy place for a restaurant, as the name suggests, you only need a truck which you modify as per the requirement.
The food trucks come in different sizes and it depends upon you how comfortable and what features you want. The average cost for starting this business is between 12,000 to 30,000 dollars.
The food truck is like a kitchen on wheels and many factors determine its profitability but the most important one is location. Yes, operating in a good location will you better returns because more people are going to buy your food.
Also, research the customer's taste preferences in food so that you can make food as per your customers. Remember there are already many food truck businesses running so you have to adopt a different approach to compete with them.
You also need a food license for this business to start, for this, you should contact the authorities and ask them about the formalities.
GPS Tracking Project
The GPS tracking industry has earned 2.26 billion and fortunately, there is plenty of opportunities to enter the market. There is little competition in this project idea and there are options to focus on many areas, including family tracking, consumer vehicles, expensive vehicles, commercial fleets, government, NGOs, and more.
As a high school student, you should do this project because it helps you to improve yourself in the real world where you have developed real hardware or software that you can easily sell by dropshipping or other platforms.
You can combine the GPS tracking hardware with the white label software, put your brand on it, and put it all together as a package.
Photography Ideas for Students
If you have a decent DSLR, you have everything you need to get that investment off the ground. Go to different locations directly or approach an existing advertising company to become an official photographer.
In specific venues and programs do your best to capture the most beautiful moments and when you share them on social media, people should be attracted to them.
Also, by creating your photo booth, you set the amp to another level. Picture booths cost thousands of dollars and are completely meaningless. Grab a railroad, and a shower curtain, and go to your local party store for a bunch of stupid stalls.
For about $25 to $100, you can set up a photo booth service that you can sell, mark with dimensions and distribute on social media from the halls. You can try other things to develop skills in this field and also try to make contact with other professionals in the same business.
Video Project Ideas
Yes, this is a simple format from above, but it can also be much more than that. Video creation is a new business arm. You can create promotional videos for special nights, break away from the whole nightlife or create ads for local companies.
Just like photography, if you have a good camera and good editing software, you have to cover your expenses directly from that.
Go crazy and set up a filming company where you have unique rights in each location or event and give your license to other students!
eBay Trader in Highschool
I bought pills from China and sold them on eBay, it is just an example, I don't buy anything from China. But a friend of mine was looking to buy a white headset in bulk and sell them separately.
Another friend bought jewelry then designed it creatively and sold it. Choose something that works, do it on a small scale initially, and invest in some packaging and you're on your way.
Teaching Business
As a high school student, it will be easy to do this project and the potential of this idea is huge. You can guide other students and tell them about your experiences on how to be lucky at high school.
Teaching business doesn't include only teaching a particular subject, it is a vast field and there are several projects, you can do in the teaching business to gain popularity and experience as well.
You can't get a good grade without some serious support from some well-known people. Guiding someone in the right direction and telling them what should they do to get the most from what they are doing.
It is the best entrepreneur project idea because it will not only enhance your communication skills but you will be able to know the behavior and needs of the people.
Live Night Advertising
This is part of a guide to business ideas, not just how to make money. Yes, you can become a nightlife partner for a nightclub, but why limit yourself? Did you know that if you have a big and popular online identity, you have access to a network to run a big live night advertising?
Choose the quietest night of the week and with a comprehensive plan, choose a great place. For zero pre-employment costs, you can run your own advertising company, work on it, and work across the city before you know it.
Laundry App
Another straightforward and clear project idea for high school students is to create a laundry app. Students wear clothes and have to wash them but in high school, they don't have enough time for that.
Also, near these institutions, there are already several laundry businesses but your project is to approach one of them and discuss with him that you can create an app for his business and also promote it in high school so that he can get more and more customers.
Designing Projects
Almost every business idea out there requires some sort of design. If you are studying design or just interested in it, there is a definite market.
Design websites or you may think of several ads at the beginning of the school year. Create soft and smooth business cards and start sending them to anyone who might be interested.
This will help you to know the real world and also help you enhance your skills while studying.
Facial Makeup
If you want to do this kind of project and also like to earn then dealing with students will be beneficial because they want to look good every day in the high school.
So if you're doing makeup, invest in some quality products and go to all clubs and sports communities focused on women to get customers.
Fitness Coach
As a high school student, a fitness coach is the best entrepreneurship idea to pursue because it has good potential for you while you study. If you have expertise in fitness then you can start coaching in high school and also you can earn from this.
Many students want a good fitness coach as per their schedule and if you can provide them with the best services on time then you are good to go.
Nutritionist
Students are interested in budgeting, which means wearing clothes as a coat to avoid heating bills or eating beans every day for a year. Having a small budget for food does not mean that you have to be unhealthy.
Spend your time researching how to save on healthy eating and pave the way for nutritionists. Maybe you can work with a fitness trainer and buy a joint package.
Play Projects
It can be fun, but it can be expanded. There are many businesses across the country that specialize in Flickr and Bulletin distribution. I believe you can get these mailboxes without the need for a license, but if you plan to put them in a crowded place.
Make sure you have the necessary paperwork. Your primary customers should be nightclubs and other student occupations.
Delivery of Food
Just like laundry, delivery of food is the best entrepreneur idea and easy to start. For high school students, this idea will generate a decent amount of income and also you can work during feasible hours.
On a large scale, you can make a team of several students and start your own food delivery business and approach different restaurants to work with them because they require these kinds of services.
Delicious Cooking
Students don't have enough income to hire a full-time chef, but for a weekly dinner or special occasions (Easter, Christmas, or anniversary), there's probably a market if you make your way around the kitchen.
As a high school student, you have better knowledge of the food than the students. So, you can use it as an opportunity.
Overnight Entertainment
It's a secret term that can include many different things, but I'm talking about providing places and promoters with what they need to run events without any hassle.
Maybe you're a DJ or a band, maybe you have your equipment, maybe you have a foam machine. Become a supplier for any location for the big events of the year, and you'll have an easily scalable business.
Election Campaigns
As far as I know, this is still a real business. Every year a comprehensive platform for candidates is activated. People can win in different situations like next year's student president. The election is being held because the most important thing in the world is advertising, soap operas, speeches, and viral movies.
If they act as full-fledged elections, why can't they buy a commodity? Becoming the authority and provider of everything related to the election campaign.
Student News
The news industry is competitive in every country in the world. In the USA and UK, at least five major newspapers are read every day and countless online news outlets by a person. Why isn't it right at your high school?
Just because there is media support for the union does not mean that there is no room for innovation. Adding to advertising and partnership, you have a real business opportunity. What are the benefits of being great without dependency? You can adjust your tone as you like.
Blogging
With the right time and effort, any blog in any niche can be profitable. Considering its current trend and huge profitability it is one of the profitable entrepreneur project ideas for high school students.
For this, the initial capital is low, you only need a domain and hosting but the profit potential is huge. As a high school student, you can write articles on various topics, or even if you are specializing in a particular subject then you can write blogs on that subject.
There are many platforms such as YouTube where you can learn the different techniques to write a well-optimized blog post. Also, there are so many tutorials that teach you a step-by-step process to get started.
Affiliate Marketing
This can be coordinated with a blog. The affiliate is the one who sends the traffic to an e-commerce site like Amazon and is paid if the user buys something.
This idea has emerged in the last 10 years and is still growing. People are doing affiliate marketing and are earning a decent income. For this, you only need to promote the products and you get a commission. But now many bloggers create a niche website in a particular category and write posts such as best smartphones, best entrepreneur's books, etc.
It is one of the best techniques to increase sales because customers want to know the pros and cons of the product before they buy it.
Freelancer
Nowadays, there are so many platforms where you can work as a freelancer such as Upwork, Fiverr, etc. As a high school student, this will be your best entrepreneurship idea because you can work from anywhere you want.
If you have any skills you can start this project and gain experience which will also benefit you during high school and also in the real business world after graduation.
In freelancing, you will get almost every type of work that can be done online.
Webinars
This is a teaching advancement, but if you are great at a particular subject, you can also host a webinar across the country to train people at other high schools. Spend a small amount to join or a small amount to record afterward.
These are great entrepreneur project ideas for high school students because they will improve your problem-solving and communication skills.
CV and Resume Writing
This is one of the easiest things and if you are good at writing you can start a CV and Resumé writing business. If you do this for a customer maybe you get a job, get a certificate from them where they are currently working, and your testimony on their website. Applications will be placed before you know it.
Also, you can start these services individually through social media and even you can provide these services to your high school friends who are currently working to get a job in campus placements.
Cleaning Business
I believe this is one of the best small and autonomous entrepreneur ideas you can do at high school. Print some ads and go to the door around the halls of your residence. You need zero experience assuming you know how to clean and there is no cost other than cleaning materials.
If you wait until your first reservation to buy cleaning supplies, you have zero debt and are immediately profitable. This can be too scalable. By managing business relationships with students, you can build a cleaning empire around your high school, and hire your friends, classmates, or anyone to clean.
Cleaning the halls is all about scale – you have a lot of work inside and out that makes a small amount for each person. For anyone who has rented a dormitory and needs to clean it at the end of the year, you know this is much bigger and more complicated.
When the semester is over and it's time, students should thoroughly clean their entire home, clean all the walls, clean all the appliances, windows, and so on.
Professional cleaning companies can pay $250 for a day's work. I'm sure students can do it easily. With thousands of students doing this every year at every high school, there is great income potential.
Problem-Solving Ideas
There are many problem-solving project ideas that high school students can do such as creating a product that helps students to read and take notes easily. You have to analyze the problem from your high school and check where students need a certain product in the form of physical or digital to make their work easy.
Then you work on that problem and try to solve that with your creativity. High schools are the first ground where entrepreneurs are built so you need to start from there.
Be an Artist
High school students are very creative and innovative and if you are one of them, you can be an artist. There are certain niches you can choose from this idea such as making art and crafts, painting, event decoration, and many others.
For this idea to start, you need to have the skills to make things attractive and unique so that when someone sees them they will decide on the spot that they are going to buy them.
Instagram Influencer
Instagram has become a popular social media that many businesses choose to promote their product and services. As a high school, if you have many followers then the business organization will reach you for promotion.
But if you don't have an Instagram account, create one and start gaining followers and popularity. Once you do so, you can approach any company or they may approach you to promote their products.
Hairdresser
This type of business is very profitable because high school entrepreneurs themselves have the skills to make a good hairstyle then why waste it, use it as a business opportunity.
Many students need hairstyles at affordable prices and if you provide them then your business will touch heights in no time.
Bookkeeping Business
As a student, bookkeeping projects are very necessary but from an entrepreneur's perspective, you gain real-time experience which will benefit you after high school.
In this type of business, you should have experience so that someone hires your services.
Ice Cream Shop
People all over the world like ice cream, especially the youth and children. If you are planning to use this idea for your new entrepreneurship then you should try this.
It will enhance your skills in knowing the customer behavior to the different tastes of ice cream and when you complete this project as a high school student. You can start it as a full-fledged business.
eBooks
It is the age of the digital era where most people like to read ebooks rather the traditional books. For this to start you only need knowledge, an internet connection, and a laptop to create ebooks.
After that, you can choose different media to promote and sell your ebooks.
Remote English Teacher
If you have learned the English language or you are a native English speaker and then take advantage and start English teaching online. Many people all over the world want to speak the English language because it has now become a universal language.
So, find a great online platform that pays you well and start teaching English.
We have discussed many entrepreneur project ideas for high school students. Which one do you find more interesting? If you find it useful then take that idea you like to get started.