If you have thought about entrepreneurship in North America, think of business ideas in Vancouver, Canada.
Vancouver is not only a city with one of the best economies in the world, it is also one with the best quality of life.
Today I will tell you the advantages of undertaking in this city and I will give you several ideas to open your business.
These are the points:
Introduction about Vancouver, the best city in America .
Reasons to invest in Vancouver .
Profitable business ideas .
Have you decided on Vancouver?
To start I want to show you 4 super interesting facts about entrepreneurship in Vancouver, Canada.
Meet Vancouver, the best city in America
Vancouver is a large metropolis on the Pacific coast of Canada, framed by an imposing geography. It is the perfect combination between modern architecture and natural environments.
It is in the ranking of Mercer 2019 as the third most beautiful, functional, safe and prosperous city to live in the world.
This city is relatively new, its multiculturalism is a product of the mix of immigrants who arrived there.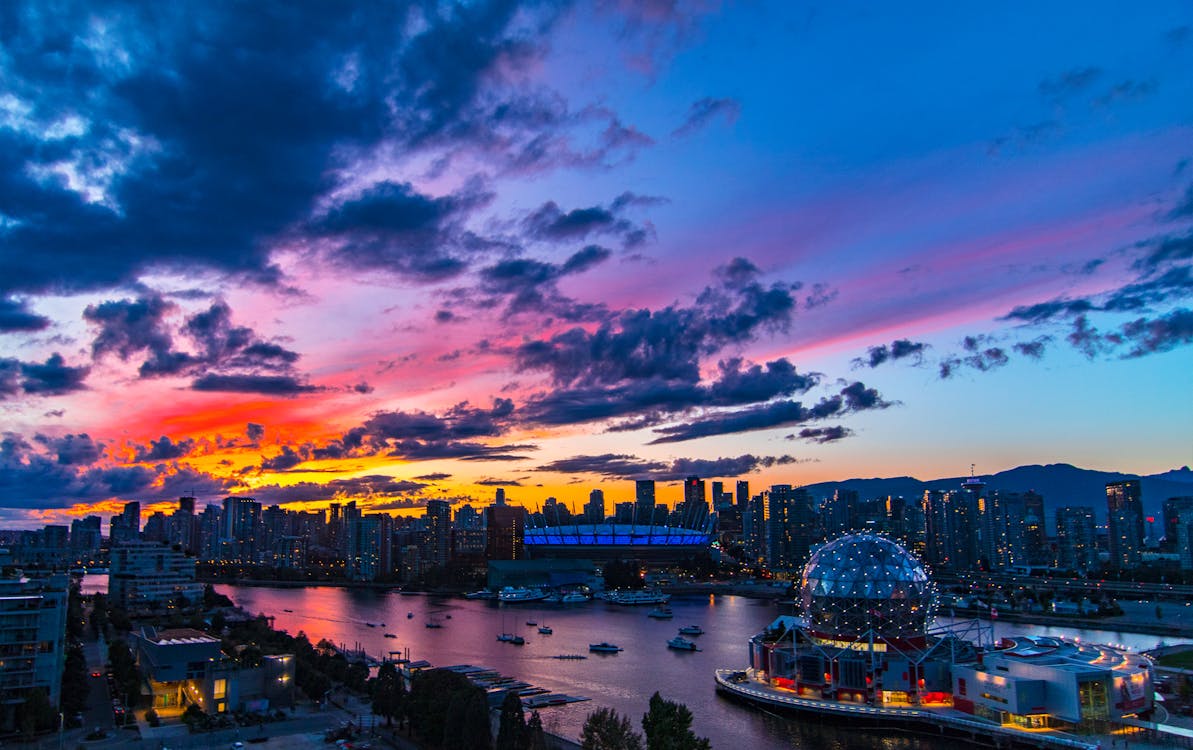 It is the result of urban planning, environmentally responsible laws, and construction companies that adhered to these laws.
It is one of the few cities in the world that have, in its central hull, oceans, mountains, unpolluted lakes and uncut forests. A curious fact about this metropolis is that the sea has no development with private beaches.
Vancouver's official language is English, however, much of its population has Chinese and Japanese as their mother tongue.
Vancouver is characterized by being the most sustainable and green city in the country and one of the greenest in the world. And this enchants its population, who increasingly make greater efforts to make life in the city more sustainable and healthy.
In this city there are a large number of tourist attractions, among which stand out: Vanier Park, VanDusen Botanical Garden, Stanley Park, among others.
A little of its economy
Vancouver's economy is varied and very stable. Traditionally it has depended on fishing and agriculture.
Vancouver Harbor is relevant for international trade and is a key sector for this city's economy.
This port ranks first in North America, employs approximately 115,300 people in Canada, and produces $ 1.4 billion a year in tax revenue.
On the other hand, Vancouver has become a film city, it has even earned the nickname of Hollywood North . More than 65 films and 50 television series are recorded here a year.
Besides, it has registered more than 1000 companies dedicated to the cinema, animation, video games, entertainment and animation sectors.
However, Vancouver has been promoting the tourism sector, becoming one of the main tourist destinations in North America.
Reasons to invest in Vancouver
Below I will describe several reasons that make Vancouver an ideal city to invest or undertake:
1.- Financing and support for entrepreneurs
Canada has positioned itself as a country that supports the creation of new businesses. Some of the institutions that promote the consolidation of companies are:
Credit Vancouver : is responsible for providing financing, through the analysis of the requested debt, with an interest rate that ranges between 12% and 15%.
Lattin Magazine: driving the work of entrepreneurs and investors for Canada's economic development.
GrowPro : that advises entrepreneurs from the moment they decide to emigrate until they lead their projects.
2.- A city that supports the green economy
Vancouver is a model city when it comes to environmental policy. The green economy includes: green buildings, clean technology and sustainable services.
In Vancouver, a business development zone was created to boost entrepreneurship and investment in green companies.
This city is among the most sustainable in the world and the first in Canada.
3.- The best city for startups
Vancouver is characterized by the ease of starting a business, good access to workspaces, the feasibility to start businesses, among others.
All these aspects have positioned Vancouver as one of the best cities to create startups , ranking 25th in the PeoplePerHour study .
Moreover, the study of  Startup Genome  placed the city in 15th place of the best ecosystem of startups worldwide.
Profitable business ideas in Vancouver
These are just some of the business ideas that you can start in Vancouver, analyze them and take risks.
1.- Restaurants
Maybe you didn't know, but Vancouver has the best restaurants in the world. You could set up one where you offer a mix of fresh ingredients and cultural influences from different countries.
You could liven up the place with good music. Without a doubt this is one of the best business ideas in Vancouver.
2.- Applications for phones
The technology sector is one of the most developed areas in Vancouver and if programming is your thing, you can specialize in developing applications for smartphones.
Remember that technology is already part of our lives and most people have smartphones.
You must carry out market studies to identify people's needs and thus offer them an application that meets their expectations.
3.- Software for companies
If you are a programmer or have knowledge in this area, you could dedicate yourself to developing management software for companies located in Vancouver.
It is a type of business in which you do not need large capital to start operations, which makes it one of the most business ideas in Vancouver.
You can make a system for customer control, payment control, accounts receivable, specialized accounting systems, among others.
4.- Special care for the elderly
If you are a nurse or a professional with a related career, you could offer the service of caring for the elderly.
Help them in their daily activities, be aware of their medicines, their medical consultations and the best, make them not feel alone or sad.
5.- Elaboration of craft beers
This city is home to craft beer exhibitions, which is why it is considered one of the business ideas in Vancouver.
You must make your formula taking into account a mixture of barley, hops, fruits, spices, among others.
6.- Food Trucks
It is a way of offering food service at a more affordable price. Throughout the city there are a large number of trucks selling fish tacos, pork buns, meat-filled breads, among others.
You only need a van and kitchen utensils to start your business. It is without a doubt one of the most successful in Vancouver.
7.- Pet care
Pets are one more member of families, but many people cannot take them on their work trips or vacations, because the itinerary does not allow it, they do not allow pets in the hotel, among other reasons.
It is here that the idea of ​​undertaking this type of profitable business in Vancouver is born. Offer them the service of taking care of their pets and give their owners the assurance that they will be happy by your side.
8.- Tourist guide
Vancouver is a city with many tourist attractions. It takes visitors to know the different parks that are in the city, its beaches and its forests.
Tourists will be enchanted by the mix of nature, modern buildings and the sustainable and green culture of its inhabitants. Tourism has undoubtedly become one of the main business ideas in Vancouver.
Have you decided on Vancouver?
If you already decided to start in this city, well congratulations. I am sure that with the ease they provide to new entrepreneurs and the stable economy of the city, you have guaranteed success.
You can also check other business ideas in other countries:
Thanks for reading this article on Business Ideas and Opportunities in Vancouver, Canada.