Here I have shared a complete guide on how to start a steel manufacturing company. As we all know there is no better opportunity to start a business in the steel and metals industry.
The market for the business is quite large and competitive as well and still, you have something to offer that separates you from every other business. It's an ideal opportunity to work for yourself, not for another person, and put benefits in your own pockets.
Starting a business will take hard work and responsibility. So, you need to be ready for that. In this article, I have discussed a complete step-by-step process of starting a steel company and a few other aspects as well.
But before you talk about the steps that are needed for starting a steel manufacturing business, there are a few things that you need to know about the steel business.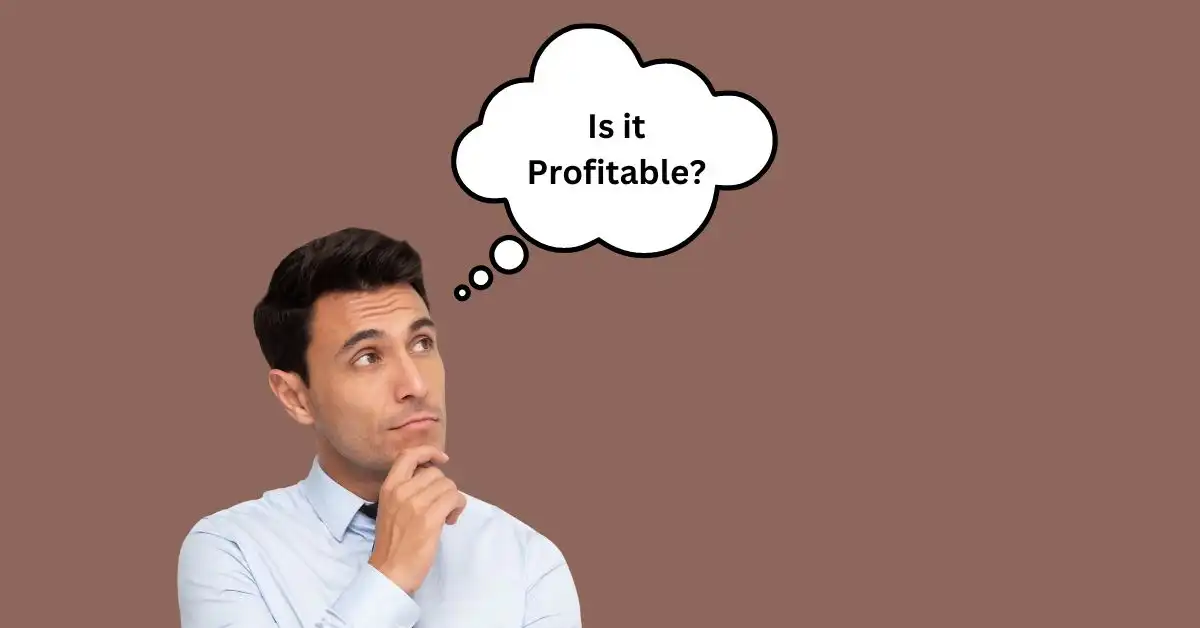 Is Steel Business Profitable?
Yes, starting a steel business is very profitable but at the same time, you will face high competition because there are already existing companies that are dominating the market so if you want to start a steel company you need to adopt a different approach to attract customers.
The profitability of the steel business depends upon the technology that you have and the quality that you provide. Steel is a very demanding product in many parts of the world so analyze the market before you set steps into the steel company.
You can read a comprehensive market research report by technavio and analyze its growth potential in 2023 and 2024.
How Much Does It Cost to Start a Steel Company?
Starting a steel company can be a profitable option to generate a decent amount of profit. However, it requires high initial investments in machinery, equipment, and other materials.
Here is an estimated cost for the expenses of a steel company:
| | |
| --- | --- |
| Expense | Estimated Cost |
| Rent or Purchase of Industrial Space | $10,000 – $100,000 |
| Equipment and Machinery | $200,000 – $1,000,000 |
| Raw Materials | $50,000 – $100,000 |
| Labor Costs | $100,000 – $200,000 |
| Legal and Accounting Fees | $10,000 – $20,000 |
| Marketing and Advertising | $5,000 – $20,000 |
| Miscellaneous Expenses | $5,000 – $20,000 |
It's important to note that the costs listed above are not actual figures but just estimated costs and it may vary depending on the size and location of your business.
On average starting a steel company can cost anywhere from $500,000 to $2 million or more. It also needs a lot of hard work and patience to start a steel business because these days competitors are increasing day by day.
Remember for this business a high capital investment is required so think before you decide to dive into the steel industry.
How Much Profit Do You Make in Steel Business?
The average profit in the steel business is very fascinating, from 16% to 40%. It is an industry that is growing because the demand for steel is increasing worldwide.
So, if you are planning to start this business then you will earn a decent amount of profit annually, and as the business grows your profit will also increase.
Steps for Starting a Steel Manufacturing Company
1. Market Research and Competitive Analysis
Market and competition analysis will help you to find customers and to make your business unique from the existing companies. Do proper research in the steel industry and analyze how your competitors are working, what strategies they have adopted, and what you need to do to sustain in this business field.
Try to analyze the market share of steel products and also make sure you go through the weaknesses and strengths of the steel business so that you will able to identify the problems and benefits you will get in the course of the business.
Analyzing the competitors in any business is necessary because you can get an idea of how the company works and why you need to do it so that you can beat the competition and win over it.
The initial step will be deciding the place where you will start the business because these sorts of businesses require some nice space. Pick a place outside the city because you will get complaints about sound and air pollution.
So it is smarter to get your factory far from the city yet the place which you have picked ought to have both private and public transport framework. The place ought to also contain basic facilities like water and drainage framework.
At that point, you can analyze the competitors in your locality and also analyze their plans of action. After doing this start chipping away at a plan of action on how you will differentiate your business from them. 
2. Create a Good Business Plan
Like any other business, you need to make a market strategy and a plan. Create your business plan for a steel manufacturing company, evaluate your customer base or demographic, and consider what makes your business not quite the same as potential competitors.
Carefully recording your strategy and goals offers guidance as you make the major choices that will make your business successful. A business plan will help you do activities to properly utilize both capital and human resource.
The format of the business plan of the steel company should be well formatted. Include executing summary, marketing analysis, organization management, and company description.
3. Prepare Capital for the Steel Business
We all know that it costs money for starting a business but in the case of the steel company, the capital needed is quite large for new entrepreneurs. You need to find a source to raise capital for the business. There are many ways by which you can raise capital such as loans, asking your friends for help, and partnering with other businessmen.
Before you prepare capital it is recommended that you should determine the capital that you need for the steel business so that you find financial sources accordingly. Also, choose your finance sources wisely.
4. Choose a Location
The nature of your business will dictate the size and location of your facility. Consider the sellers and providers you may require, as well as who your potential customers will be. You may decide to be located geographically near key providers to lessen transportation or conveyance costs.
Being near customers could make it more gainful and profitable when giving subsequent administrations. Certain people groups may also offer advantages, for example, tax motivating forces, for carrying new openings to the area. 
5. Register Your Business
The steel business must be registered under the law. The procedure might be different from one country or state to another. For instance, you should make sure the business complies with Texas state if you are forming an LLC in Texas. So, I recommend contacting respective authorities and asking them what you need to do to get registered whether it's LLC, Sole proprietorship, or Partnership.
If I mention the procedure and the documents you need then they will not be enough. For this purpose, I always suggest you should ask the authorities because they will tell you exactly the procedure you need to follow.
6. Put Resources Into the Correct Hardware
The tools and machining gear required in the steel and metals industry don't come cheap. Consider concealed expenses for labor and work time when gear breaks down or requires maintenance. Picking the correct hardware is a strategy.
You need hardware to help your labor force as they perform tasks productively and profitably. Manual tasks take longer and can lead to mistakes, so automating certain tasks could be beneficial, regardless of whether the machinery is all the more expensive. 
7. Put Resources Into the Correct Software
In this digital age, effective organizations depend on current business management frameworks. Having the correct business software is as important as having the correct creation gear for the work. Put resources into a business framework that manages all your center operations from finances to inventory to purchasing and sales to customer administration.
Current innovation will save valuable time and diminish the danger of mistakes in managing center business data and guaranteeing you are enhancing measures across your business. 
8. Recruit Talented Workers
In the steel and metals company, you need to enlist gifted representatives. You need workers to operate your hardware safely and productively.
You also need workers to speak to your business as they market or offer types of assistance to your customers. Recruit the privileged ranges of abilities for the work and furnish them with a satisfying place to attempt to avoid turnover. 
9. Set up A Modernized Factory
At that point, the following stage will be settling on what items you will manufacture. There are many steel products that you can manufacture that will assist you with getting attention from customers. Set up a factory with all basic amenities.
Be in a legitimate plan while purchasing the machinery. You can also purchase recycled machinery which will decrease your spending plan. Favor automated machinery will decrease labor charges and improve efficiency. Attempt to purchase the machinery which causes less contamination to the climate. 
10. Brand Your Items
Direct B2B marketing will increase income. Utilize appropriate marketing strategies that will assist you in attracting more customers. In the starting give a few offers and limits.
Items having more popular in the market like Stainless Steel joints can be sold easily. So attempt to manufacture these sorts of items and others as well.
Pros And Cons Of Starting a Steel Manufacturing Company
Pros:
High demand: Steel products are widely used material in various industries such as construction, automobile manufacturing, and many others which makes it one of the best businesses to start.
High profitability: This is one of the best advantages of the steel business because more entrepreneurs will try to gain success in this, because of its high return on investment.
Technological advancements: Now with the increasing development in modern technologies, the steel business has gained success using new and latest technologies because it takes now less time than before to manufacture steel products.
Recyclable material: Steel is a recyclable material, which makes it a business that is environmentally friendly and sustainable.
Cons:
High capital investment: Starting a steel manufacturing company requires a high capital investment. There are various types of machinery that you need to buy so make sure you check the investment info before you start this business.
Stringent regulations: Steel production is subject to strict environmental regulations and the plant should not be near an area that affects people. These regulations also increase the operation cost.
High competition: The steel industry is highly competitive, and there are already many businessmen that are dominating the market.
Fluctuations in raw material prices: Steel manufacturing depends on raw materials, such as iron ore and coal, and the price of these materials fluctuates with the market's up and downs.
Labor-intensive: Steel production includes a lot of labor who constantly work to make that business successful but at the same time it includes a lot of costs to compensate them.
Conclusion
The steel and metals industry is constantly changing. There is space for rivalry and you have the potential to be similarly as effective and profitable as your competitors.
Starting a business in the steel and metals industry will take work and responsibility, yet that's a part of what makes it so satisfying. With a bit of planning and real effort, you might be successful.