Small farm business ideas that promise large income are actually quite diverse. Currently, you don't have to bother looking for a large area of ​​land up to acres. small farm businesses can be run even on narrow land and minimal capital.
Along with the development of various kinds of small farm science and technology, anyone can easily run the business.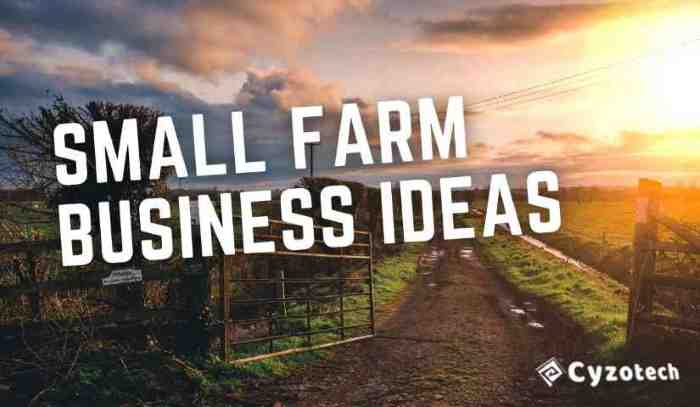 12 Most Brilliant Small Farm Business Ideas 
Are you confused about trying out a promising new business? The small farm business can be one of the right solutions to generate income of up to tens of millions of rupiah. Here are some business references on small farms that are worth trying with just barely enough capital.
1. Hydroponic Vegetable Cultivation
The public is increasingly aware of the importance of healthy food intake and free of harmful chemicals. Hydroponic vegetables have started to become a reference for food ingredients in modern society.
The types of vegetables that are cultivated without these chemicals are considered far healthier than conventional vegetables. You don't need a large area to cultivate it. The selling price of hydroponic vegetables is also much higher so that a large income can be easily earned.
2. Selling Plant Seeds
The business of buying and selling plant seeds is considered to be very profitable considering its wide market share. If you are an inexperienced beginner, try to gain knowledge about cultivating plant seeds from a colleague who is already accomplished.
There are many types of seeds that can be cultivated, ranging from vegetables, fruit plants, to plant seeds that are used for wood. The selling price is not too expensive, but you can cultivate large quantities. Profits will be even more abundant if you are diligent and painstaking in running this business.
3. Selling Organic Fertilizer
Fertilizer is one of the basic needs of people who cultivate crops. The business idea of ​​selling organic fertilizers is quite promising. You can mix various kinds of fertilizers for each different type of plant.
Organic fertilizer for vegetables is of course a little different from the need for fertilizer for ornamental plants. The selling price of organic fertilizers is quite high, especially in urban areas. You can reap a turnover of up to tens of millions of rupiah per month if you are good at marketing these products.
Also checkout: Top 32 Most Profitable Agriculture Business Ideas
4. Cultivation of Spices
Spices are a basic requirement for most people to create delicious and delicious culinary delights. You can cultivate a wide variety of spices as a pretty brilliant business idea.
This is because there are many export requests from neighboring countries for several types of Indonesian spices. Apart from selling them domestically, you can market your spice products overseas. The most important thing for you is to maintain the quality of the herb cultivated.
5. Cultivation of Ornamental Plants
Public interest in ornamental plants seems to have never been out of date. You can take advantage of these opportunities as a profitable business idea. Generally, ornamental plants have a pretty fantastic selling price. For ornamental plant lovers, regardless of the price offered is not a significant problem.
The key to the success of this business is to always conduct surveys about what types of plants are blooming. While selling ornamental plants, you can provide a variety of affordable small farm tools, such as ready-to-plant sand, shovels, pots, and others.
6. small farm Consulting Services
This small farm business idea is suitable for those of you who have studied small farm science in college. Open a consulting service to help farmers improve yields and quality of crops. This is due to the low quality of human resources, especially in rural areas.
They do not understand the science of proper and efficient farming. Apart from opening consulting services. You can offer more sophisticated and modern small farm products or tools. No need for expensive fees, you can open cooperative relationships with several small farm shops whose quality is guaranteed.
7. Cultivation of Medicinal Plants
Some medicinal plants have become rare and difficult to find on the market. In fact, the demand for various kinds of medicinal plants has increased sharply in recent years.
This opportunity can be used as a promising business idea. You can start this business by collaborating on several channels that understand better about herbal medicines. Of course, the capital required is not as much as if you have to grow vegetables in plantations.
Also checkout: Flower Farming Business Plan in India
8. Marketing of small farm Machinery and Equipment
The business of buying and selling small farm machinery and equipment has a promising prospect. The high need for staple foodstuffs must be balanced with the increased quality of small farm products. You can offer them more sophisticated small farm machines or tools.
Given the selling price, which is certainly not cheap, you can sell it on a credit system. However, you must keep neat and computerized bookkeeping to avoid confusion or miscalculation when applying the credit system. It would be nice if you use user-friendly financial software.
9. Harvest Import Export Services
This business can be undertaken for those of you who are experienced with marketing in the free market. Become a provider of export services for importing crops from domestic and international crops.
You are very helpful to local farmers who often have difficulty marketing their products. In fact, export demand from neighboring countries is quite high for several types of Indonesian small farm products.
Also checkout: Top 25 Farming Business Ideas that Are Most Profitable Right Now
10. Rice Collecting Business
Even though it looks trivial, pursuing a business as a rice collector can reap a considerable profit. Starting from collecting dry rice from local farmers.
Furthermore, you can sell it back to the rice mill at a higher price. Alternatively, you can sell rice that has been milled into rice to the Bulog company.
11. Sosin or Green Mustard Vegetable Cultivation
Green mustard greens or known as sosin have a pretty good prospect. You can enjoy the yield of Sosin plants in less than one month.
The demand for green mustard vegetables is also quite high in the market, so this business is quite promising. The price of quality Sosin seeds is fairly cheap. The cultivation method is also quite easy and simple so that you can easily practice it.
12. Seaweed Cultivation
Cultivating seaweed is highly recommended for those of you who live in a coastal environment. This plant is widely processed into various types of food ranging from jelly, nori chips, and fruit ice mix ingredients.
Also, seaweed is also one of the most sought after cosmetic ingredients. When viewed from a pretty good prospect, this business promises a fairly large profit.
Small farm business ideas must be adjusted to the fashion and talents they have. The availability of a budget also determines the initial steps in starting a business.