Invest or start profitable businesses in Guatemala City, the largest city in Central America and whose influence goes beyond the limits of your country.
Guatemala City has opened the doors to entrepreneurship. Today I will explain the enormous possibilities you have to invest and succeed in this city.
These are the points that we will cover today:
Guatemala city
Possibilities for undertaking
Profitable Business Ideas in Guatemala City
Will you invest in Guatemala?
To start I want you to see these 4 interesting facts.
Guatemala city
La Nueva Guatemala de la Asunción, better known as Guatemala City, is the largest city in Central America and the capital of the Republic of Guatemala.
Because it is the country's capital, it concentrates the headquarters of the different public powers.
This city is a mix between the modern and the colonial. It has great influence worldwide, which is why it is considered a global beta city.
This metropolis is synonymous with culture, traditions, folklore, tourist sites, but also with a lot of modernity and diversity in languages.
Without a doubt, Guatemala City has a lot to tell and offer to entrepreneurs like you. Therefore, you can review the report made by the Cimes Survey in this city.
A little of its economy
Guatemala City is one of the metropolia with economic stability in Central America due to inflationary control and fiscal policies.
This city contains 37.8% of the working population of the entire Republic of Guatemala.
The city's economy represents 78% of the Gross Domestic Product, GDP, and stands out for being mostly industrial.
Much of its economic activity is concentrated in the production of glass products, automobile industries, construction materials, the production of PVC products.
Another of the activities exploited in the city are commercial, administrative and tourism. In the service sector, there are a large number of restaurants, carpentry, blacksmiths, hotels and crafts sales.
Possibilities for undertaking
There are various institutions that will support you to start profitable businesses in Guatemala City.
In the first place is the National Competitiveness Program, PRONACOM, which belongs to the Ministry of Economy and which seeks to develop the country's competitiveness.
PRONACOM is in charge of promoting investment and improving the quality of life, through alliances between the country's private and public sectors.
If you are interested in undertaking or investing in the technology sector, you will be interested to know that there are companies that can guide you throughout the process.
For advice on software engineering projects, you can go to Insoft, which is a company that has coverage throughout Central America.
There is also the Network of Microfinance Institutions of Guatemala, REDIMIF, which unites the country's associations, cooperatives and foundations.
It is an organization that promotes projects for the development of small and medium-sized companies, coordinating the resources of the members.
The Guatemalan Ministry of Economy, Mineco, has a program called School for Entrepreneurs, which is responsible for providing advice, tools and ongoing support to consolidate the business.
Mineco created the Entrepreneurship Strengthening Unit that generates strategies and establishes alliances between the different sectors of the country, in order to encourage investment.
Through this program, the Ministry of Economy seeks to encourage innovation, entrepreneurship, and economic growth.
In the city, you can find the Municipal Entrepreneurship Center, which is in charge of validating, advising, incubating and formalizing profitable businesses in Guatemala City.
A motivating fact
All the support received by people who want to start their businesses in Guatemala City, they locate it as:
the city with the second-highest rate of early entrepreneurship in the world.
According to an evaluation made by the Global Entrepreneurship Monitor (GEM).
Profitable Business Ideas in Guatemala City
Below I describe some of the very profitable business ideas that you can evaluate and consolidate in Guatemala City.
1.- Manufacture of plastic bags
It is a very profitable business alternative in this industrial city. You should only have access to good financing that allows you to acquire the necessary machinery.
Produces bags of different sizes, colours and stamps, according to the needs and demands of customers. It is certainly a great alternative.
2.- Elaboration of crafts
Guatemala City is rich in culture and this is expressed, through crafts.
You could make handmade musical instruments, decorations, baskets, among others.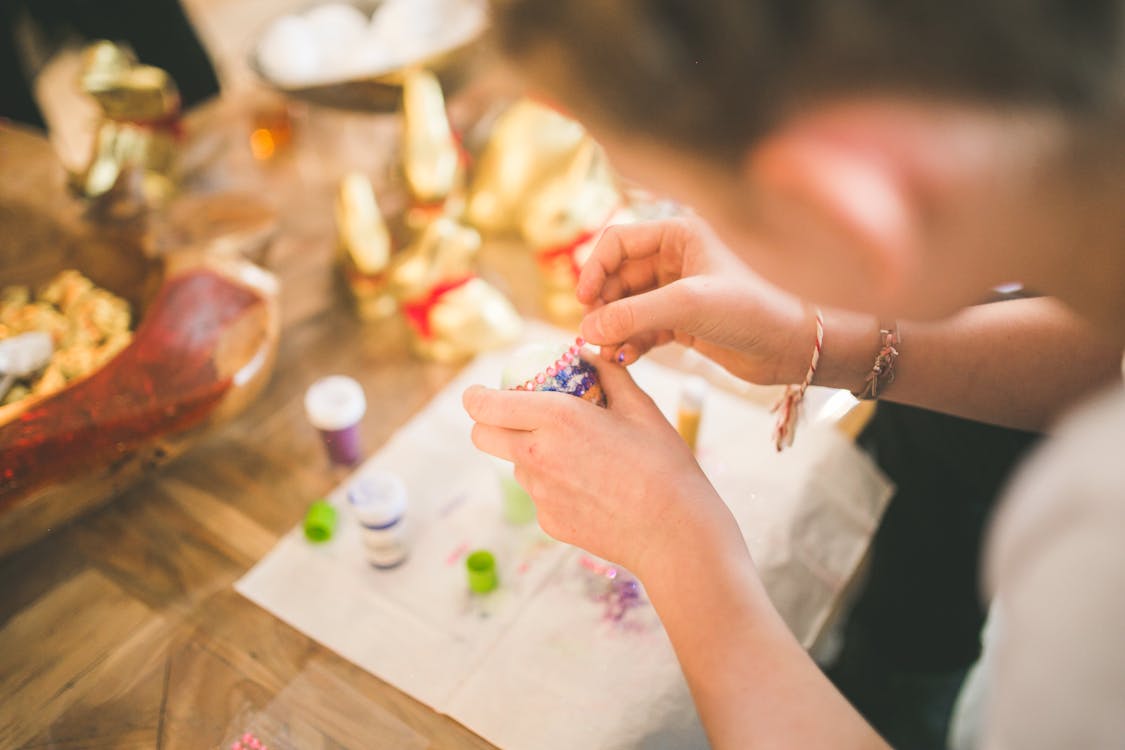 If you need to finance operations to start, you can solve it by accessing one of the programs developed by the Ministry of Economy and the municipality.
3.- Sale of tires
Due to a large number of car sales companies in Guatemala City, this has become a big business.
The demand for cars is increasing more and more, and so is the demand for spare parts.
To start, you should look for information about the different types of tires so that you can guarantee a more comprehensive service.
In the beginning, you will need a large capital to be able to acquire the inventory for sale, but don't worry, being one of the profitable businesses in Guatemala City, your money will multiply quickly.
4.- Mechanical maintenance workshop
As the demand for cars increases, the demand for the car maintenance service also increases.
For this reason, opening a maintenance workshop is a good idea when undertaking profitable businesses in Guatemala City.
For this you need knowledge about mechanics, owning a shed and capital to acquire the tools.
5.- Community Managers
With the number of companies that open their doors in this city, the growth opportunities of this type of business are also opened.
It consists of promoting the image of your clients, through the different social networks such as Twitter, Facebook, Snapchat, among others.
Use simple and unforgettable slogans, images that project the company's raison d'être, accompanied by a good massage. In this way, you will increase the popularity of your customers.
6.- Souvenir Shop
Everyone likes to bring memories of travel and Guatemala City is a city that has a lot to do with tourism.
It is a good alternative to multiply your money quickly and safely.
You will only have to offer bags, wallets, stamped flannels, sweets, key chains, among others.
7.- Business advice
If you have knowledge and experience in administration and / or management, you can offer your guide services in the business sector.
It is one of the profitable businesses in Guatemala City, it does not need a large investment to start economic operations.
You will be able to offer services such as business plan development, strategy development, market research, among others.
8.- Food delivery
Food preparation always generates great income, for this reason, it is one of the most profitable businesses in Guatemala City.
To offer the service at home, you will not only have to invest in the ingredients for the preparation of the dishes, but you will also need a means of transport such as a bicycle, car, truck to deliver the food.
It offers typical dishes, international food or healthy food combining flavours and colours to meet the demands of your customers.
There are many businesses that you can start in Guatemala City, and also, you must comply with the legal requirements. 
Will you invest in Guatemala?
If you have already decided to invest or undertake in Guatemala City, congratulations ! because this is a city that will support you not only invalidating the idea but also in consolidating your business.