How to Write a Cover Letter in 2020?
Looking for what is a cover letter? how to write a cover letter? then you came to the right place.
When you are doing a job search, the only thing you think about is writing a good updated CV with a good photo in which you are seen with a good presence. But many times it is not enough just that, we have to know how to make a cover letter to attract the attention of who we want to hire us.
In many occasions, that cover letter is the first thing that the human resources team of the company on duty will see. Therefore, it is convenient to know how to write a professional cover letter, since it can give you many possibilities and will make your application much more striking in any recruitment process.
However, this document will not only serve you for the selection process in which you are immersed but for future job searches or if you are going to apply for a scholarship.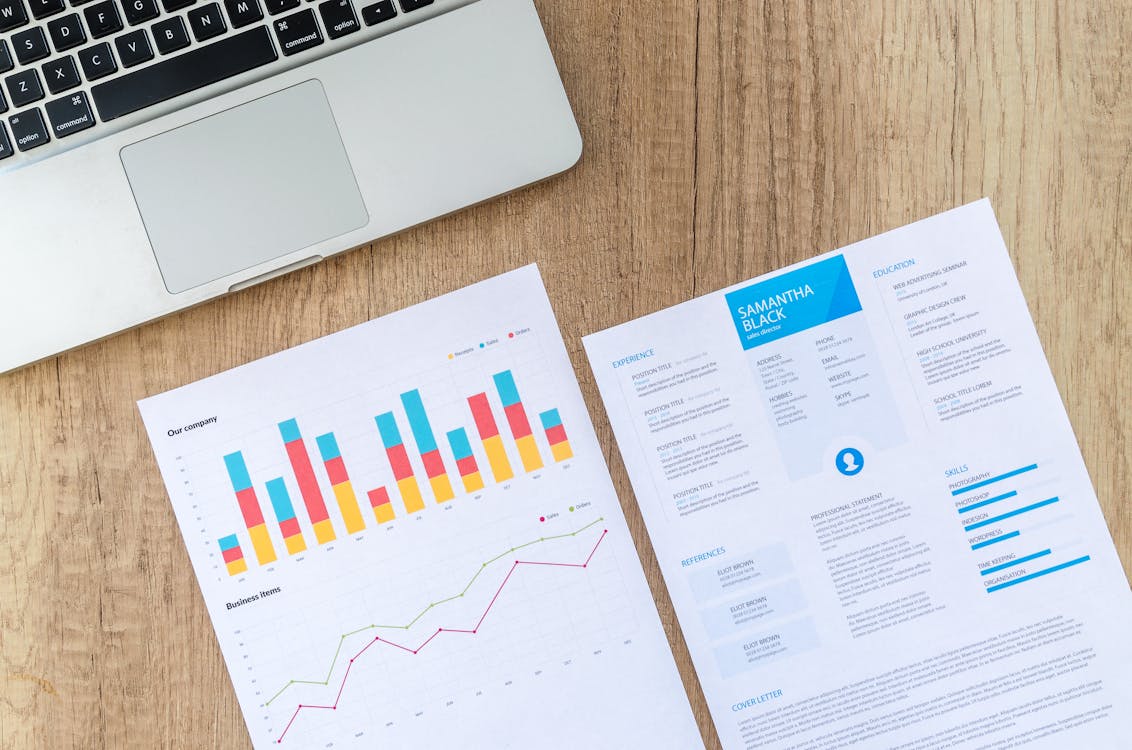 For this reason, at Cyzotech we are going to give you the guidelines so that you know how to make the best cover letter, the one that makes the differences in the personnel selection process you are going to present to.
What is a cover letter?
A cover letter is your business card and it is the most attractive format to discard a series of personal and professional aspects that, in one way or another, you cannot include in your CV.
In this letter, you should clarify what are the motivations that make you introduce yourself to the selection of personnel and, above all, knowing how to make a cover letter will provide you with the tools to clearly express why you are the right person for that position.
How can I write a cover letter?
As you already know, the cover letter will contain additional personal and professional information. It will also allow you to summarize your work experience, your achievements, main responsibilities, among other aspects that you want to highlight.
Your main objective is to capture the interviewer's attention from minute 1, giving them reason to believe that you can make the difference between the rest of the people who apply for the same job as you and should hire you.
However, there are many people who do not know that it is advisable to deliver the cover letter first than the resume. We recommend that you put the letter in the body of the e-mail you send, and then attach your CV.
Therefore, to write a good cover letter it has to be concise, clear and short. Nor can you forget other aspects, such as being creative, credible and personal, since this will be the means by which more emphasis is placed on some of your personality traits.
What information do I have to put in a cover letter?
To know how to make a cover letter, in addition to good writing, without misspellings and with a clear and coherent message, you must have a clear structure, a script and guidelines to direct the interviewer's attention as soon as you start.
Now, we are going to teach you the guidelines and what should not be missing in a good cover letter. Open your eyes wide!
Greeting
Every letter should be addressed to the person you want to talk to and listen to, who is none other than the person who can hire you. You can go directly to that person and if you are not very sure of their name, to get out of doubt, ask the company.
Why do you send the letter
Specify if you are responding to a specific job offer, if you have found it on LinkedIn or InfoJobs, or if you are submitting a self-application.
Summary of professional profile
It is important that you do not fall into the trap of putting word for word what you have put in the curriculum. Just put your name, your specialty and the experience you have for the position you are applying for.
Reference of the company in question
It specifies very well why the company attracts you and why you like it. Knowing how to make a cover letter will make the interviewer see that you have bothered to know a little more about the company, about its values, how they work and what it can bring you. 
Read: Discover The 10 Industries You Can Become a Millionaire With?
Wake up call
Many people use call to action to give the interviewer more reasons to choose them in the end. It is usual to attract attention by requesting another interview, more personal, where you can talk more deeply about the professional experience.
Farewell
Do not forget to be very attentive and polite in the conclusion of your letter and not make yourself available to the company for anything.
This is the structure that a good cover letter should have. With this base, you can modify or add points as you see the needs.
5 tips to keep in mind when writing a good cover letter
In order to properly catch the interviewer, you will need some more tips to get the attention you want so much and that in the end, you will be chosen in the selection process in which you are immersed.
These are the 5 tips to keep in mind:
1. Interest in your work experience
Trainers are more interested in work experience than training. Therefore, to know how to make a cover letter, it is key to detail what your steps have been in the world of work until you get to where you are. If you don't have a long working life, highlight your skills and knowledge.
2. Labor changes
Explain in detail what you want to take a different path in your working life. If the position you previously held is different from the one you choose, explain why you take that risk and turn your profession around.
3. Communicate with people from the company
If you know people who are within the company you can ask them about their policy, or their work philosophy. You can also do it by accessing the LinkedIn profile and see how it moves in the workplace.
4. Check that everything is in order
If you are going to send the cover letter online make sure that everything is up to date, in order, that the files have been attached well and that you do not leave anything behind.
5. Read it as many times as necessary
The most important thing is that you read, read and read the letter, even if you have it finished do not send it right away. Take a few days, go over it, add things, remove others and give it the shape you want, do not rush that the rush is never good.
Taking into account the tips that we have just offered you, you should not have problems when writing a good cover letter that captures the full attention of the interviewer.
What mistakes should I not make in my letter?
At this point in the text, you will know all the elements to know how to make a suitable cover letter. But surely you will not know the mistakes that are usually made when preparing a letter of this style.
Therefore, you have to try not to incur these errors that we are going to show you below:
That the letter is too long:

do not waste the interviewer with a letter that is too long and lazily read it.

Do not go to the right person:

the letter must be personalized for the company in question and, if you know the information of the person who will do the interview, add it.

Do not comment on personal achievements:

if you want to attract attention, you have to show those achievements that you have achieved during your professional career.

Not demonstrating how you can solve problems:

you have to be able to demonstrate to the interviewer that you are capable of solving any problem that comes up in the company. Personalize the letter thoroughly.

Don't put a boring phrase at the beginning:

you want to win the job, not bore the interviewer. Be creative, but without losing that formal touch that is needed.
Copy the CV:

do not repeat what you have already put. The cover letter is an accompaniment, even anticipating what the CV will be, knowing and

knowing how to make a cover letter

will make you understand that it should not contain exactly the same information.
As you have seen, if you do not fall into the typical mistakes that are usually made, you can make a great cover letter and capture attention from the first moment. Get ready and make a difference!
Conclusion: How important is a cover letter?
As you have been able to verify throughout the article, the cover letter is very important in the recruitment processes and that, many people do not know. He believes that just by sending an elaborate resume, with a good design and a nice photo with a good presence, it will be enough for them to get the job, and the truth is that many times it is not.
In this case, companies need more than just a resume, something more than looking at your academic data, your work experience, they want to investigate and go further. They want to know your concerns, they want to know if you want to evolve or not in the workplace, if you are ambitious or not, they want you to show yourself the way you are.
Read: 3 Golden Rules of Being a Good Content Writer
However, most of the time companies want dynamic people, who can solve problems that come up to them on a daily basis in the company, who know a little about the philosophy and way of working they have, which is something they value and a lot, that they are not even part of the company, but that they already know how it works and what it represents.
In short, knowing how to make a cover letter can be the key that opens the door of your new job, the one that you have wanted so much and that you can get.