Here we will discuss how you can start a tire shop business successfully. As we all know every year, the use of motorized vehicles, especially cars, is increasing both for personal use and commercial use. With the increasing use of cars, business opportunities related to motorized vehicles are also getting higher.
One type of business that is popular and selling well in recent times is the tire shop business. Although this business looks simple the benefits are quite large. You can easily find manual, automatic, and nitrogen tire repair shops in an area.
Meanwhile, there are still some places where tire filling is still rare even though it is needed. This can be used as a promising new business opportunity to run. Moreover, the tire shop business does not require large capital to start.
One of the automotive businesses that are worth trying is selling vehicle accessories such as wheels and tires. As an important part of a vehicle, both tires and wheels need to be replaced and given regular maintenance to keep them comfortable to use. But some people change tires and wheels to beautify the appearance of the vehicle.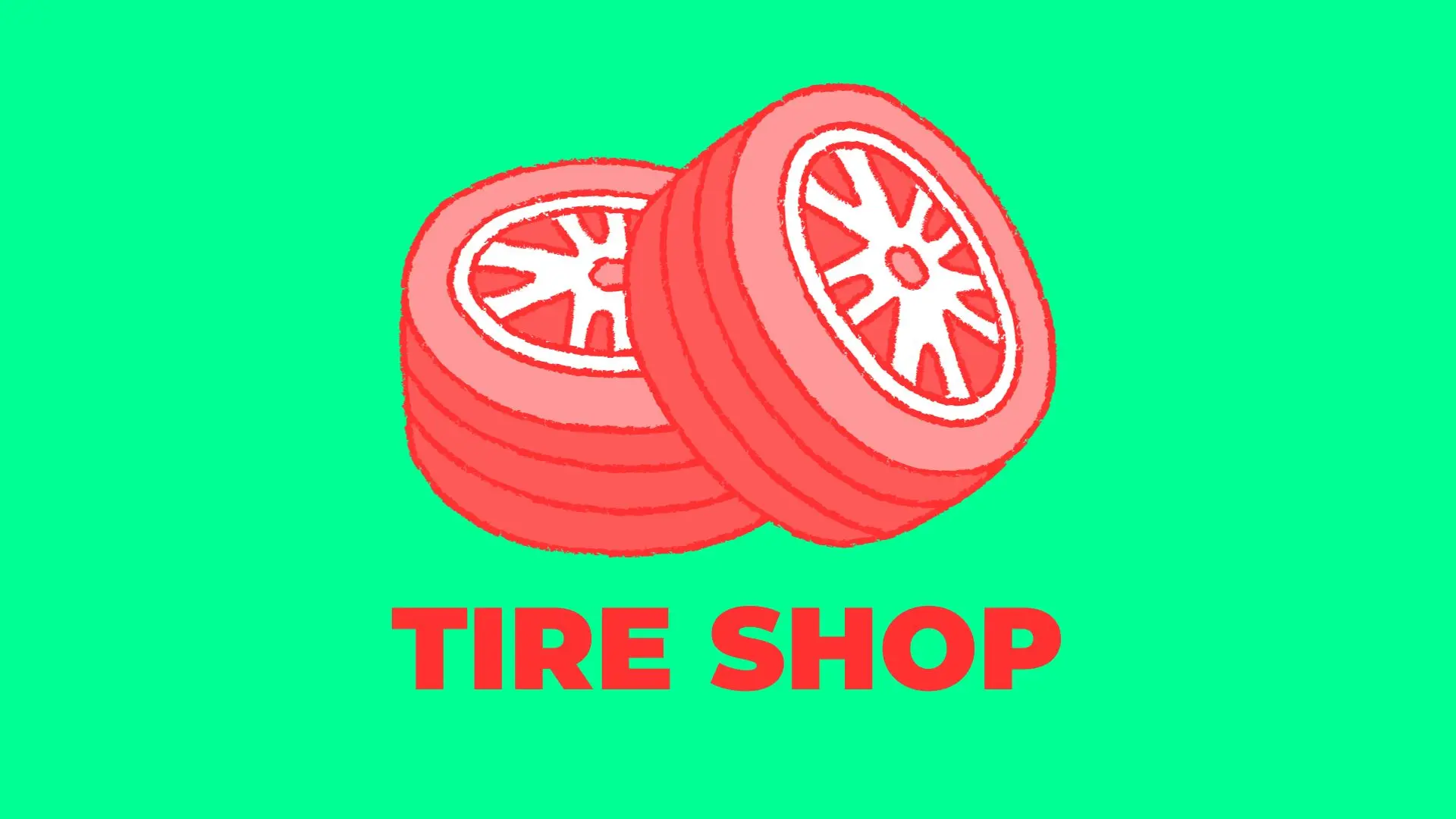 How to Start a Tire Shop
As a business opportunity, opening a cheap car tire shop is very promising. Especially if the store that is opened can offer quality goods and services.
For that, here is the guide on how to start a tire shop:
Choose the Right Location
In the business of buying and selling, location selection is crucial. For the tire shop itself, a roadside location is a strategic place. This position will make it easier for both parties, the seller and the buyer. Sellers can easily offer to drivers and buyers in need will easily find shop locations.
However, such a strategic position has its own challenges. There may be more than one tire shop lining the street. Don't just rely on cheap car tire shop offers, store owners and employees must be able to attract buyers so they want to become regular customers by providing satisfactory service.
Provide Adequate Facilities and Services
To support the sale of tires and wheels, also provide adequate support services so that customers will not turn to other stores. This service can be in the form of tire or wheel maintenance. It can also be inflated or patched tires for tires that lack air or leak.
In addition to service, shop facilities also need to be considered. Even if you want to open a cheap car tire shop, there's nothing wrong with providing a large parking area so you can accommodate more vehicles. Also, provide a cooling machine and several magazines so that buyers don't get thirsty and bored while waiting for car service.
Hire Experienced Employees
Even though opening an automotive shop business is a start-up business, shop owners should not just choose employees. Choose and hire employees who understand the field of mechanical engineering, especially automotive engines. Employees and workers who understand their work can provide satisfaction to customers.
Employees must also be friendly and courteous to buyers. Even if the business you run is a cheap car tire shop, don't let the attitude towards customers be uncivilized. The friendliness of an employee can be one of the attractions and provide comfort to buyers.
Do Promotion
After the three points above are met, the next step that needs to be taken is to promote. In this modern era, apart from doing conventional promotions, you can also do promotions through social media. Get as many subscribers as possible from universally connected media.
Cooperating with Franchise Stores
If all of the above are met but are constrained by funding problems, working with a store that opens a franchise can be an option. The goods they offer are varied and of high quality. The services provided are also satisfying so you have nothing to lose by working with this one shop.
Tire Shop Business Analysis
Based on the author's analysis, the business of manual, nitrogen, and automatic tire shop is very promising at this time. This is inseparable from the number of motorized vehicles, namely motorcycles and cars, which continue to increase every year. Due to the continuous use of motorized vehicles, tires wear out and leak easily. So that it is not uncommon for some motorcycle and car tires to leak due to broken tires, thin tires or thorns stuck on the road. If this happens, the tire shop business is the main choice to go.
The tire shop business has its own market, namely the users of motorcycles and cars, and other motorized vehicles. Tire shop service businesses are often found on the roadside in the form of kiosks or tire repair shops. However, in some areas the tire shop business is very difficult to find. So when a tire bursts, a motorized vehicle user has to travel long distances to get to a tire shop kiosk business.
The tire shop service business is one of the business opportunities that are anti-loss and always profitable. This is because this business is always needed by motorized vehicle users at any time. Although it looks simple, the benefits of automatic and nitrogen-fixing business are very large. You can run a tire shop service business easily at home or in strategic places.
The main business capital of starting a tire shop business is the skill in shop tires. You can learn how to shop tires on YouTube, the internet, or learn directly from an expert tire patchier. How to shop tires is very easy. You look for the part of the tire that is leaking then sand it. Next, install the rubber piece of the inner tube, then glue it until it is firmly attached. Next is to do the press while heated over the fire.
However, if the tire is badly damaged, such as a broken valve, and cannot be patched, the motorized vehicle user is usually forced to buy a new inner tube. Here, new business opportunities emerge, namely the business of selling new inner tubes and the business of selling used and new tires.
Business Capital for Tire Shop Business
The tire shop business promises to be more profitable if you run it in combination with other types of business. Such as the business of selling retail gasoline, the business of selling new inner tubes, the business of selling used and new tires, grocery stalls, basic food shops, motorcycle, and car repair shops, and so on. The targeted market share is not only motorcycle users but also other motorized vehicles such as cars and trucks.
To open a profitable and selling manual tire shop business, you don't need a very large capital. With a capital of less than $2000, you can start a tire shop business with a fairly large daily income. The main initial capital for a tire shop business is to buy an air pump or compressor at a price of around $2000. Furthermore, the cost of renting a business location in a strategic place.
In addition, you must prepare equipment and tools for shop motorcycle and car tires which include press tools used inner tubes, adhesive or glue tools, and levers. Buddy can buy these motorcycle tire filling tools attire shop outlets. However, for those of you who are still beginners and trying to start a tire shop business, there is no need to buy these new motorcycle tire filling tools. You can buy a used motorcycle and car tire shop equipment but in good condition.
Also read:
To get a bigger daily turnover, there's nothing wrong with opening a combination business such as automatic car and motorcycle tire shops, manual motorcycle tire shops, and inflating businesses for motorcycle and car tires, and so on. Because you will have no trouble getting customers. Customers will come automatically to your car and motorcycle tire repair shop.