This is the complete guide on you can start a cleaning business in Georgia. For people who are looking for a business opportunity, starting a cleaning business in Georgia is an excellent option and, you know what? It requires very little investment!
However, the market in this business is very competitive due to its variety, so it is necessary to differentiate your services from other ventures.
Opening a cleaning business in Georgia may sound easy, but don't underestimate its potential. Therefore, today we will share the most important information about the cleaning business in Georgia.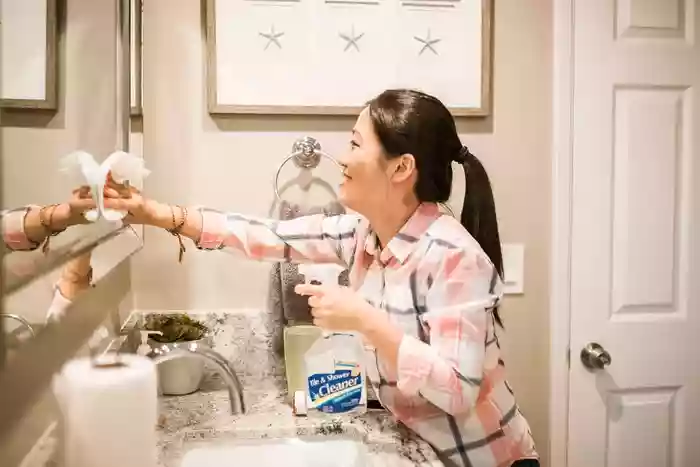 7 Simple Steps to Start a Cleaning Business in Georgia
Nobody said that investing in a business would be an easy task. However, we share our guide of 7 easy steps to start a cleaning business in Georgia:
1. Determine Your Type of Business
There are several types of cleaning business, from house cleaning business to special and technical cleaning. There is a lot of competition in the cleaning business, so what can you do?
Your task is to provide unique services and differentiate yourself from similar companies.
Properly analyze the different alternatives and select the best among them.
2. Analyse markets and competitions
Analyze the market and the local demographic because it will be key in determining the type of cleaning business you should start.
Take the time to analyze your competitors, make a list of their services, advantages, and disadvantages of different services.
Carry out a comprehensive study of the location of your business because, as you will have to visit clients regularly, you will have to select the area in which you are going to work to calculate how much time you have to spend.
3. Business Model and Structure
In this step, you should ask yourself if you are going to start a cleaning business in Georgia from scratch or if you are going to join as a franchisor of an existing one.
Do you prefer to be the owner of the company and hire workers to do the cleaning business?
These are some of the questions you will need to answer before you go further steps. The answer to each of these questions will largely determine how to proceed with the next steps.
4. Define your budget
This figure depends on the niche and the details of your cleaning business:
Decide what resources you will need, consult with your team and discuss all the details.
When buying materials, think about how to save: for example, you can make purchases in bulk.
If you offer complex services (like carpet cleaning), keep in mind that you will need more money for special equipment.
And, of course, you will need transport in which to move all the equipment.
5. Set Your Prices
Since you will be a new business in the market, it is a good idea to offer a more affordable price than your competitors but without offering a lower quality of service.
Examine the prices of the competition in your potential market. Start with competitive prices, you can raise them as time passes.
Offer hourly rate, price per square meter, per several rooms, or fixed rate.
Consider the cost of materials, transportation, and employee salaries (if you hire a team).
6. Increase Reputation
Setting up a cleaning business in Georgia is not just making lists of supplies and setting rates, on the contrary, the idea of ​​creating a business takes its north when we direct efforts towards communications and what we want to project.
Image and reputation are important for a successful business to gain consumer trust.
To attract the first customers and start a chain of recommendations, start from the inner circle: friends, relatives, neighbors, other acquaintances.
Offer them your services and tell them that you are looking for new clients. Stimulate word of mouth.
7. Create a Marketing Plan
We have reached the final step but not the least. In the service industry, word of mouth is still a powerful tool for generating customers.
The corporate identity will give you the ability to make yourself known and generate remembrance in the market.
Invest in the design of a jovial, fresh logo with the right colors and, yes! That represents the values ​​of your brand.
And why not?
It also uses traditional advertising. Place flyers in mailboxes, advertising banners in your area, hand out business cards with your contact details to customers, etc.
Important!
You cannot miss the presence in social networks. Create an account and keep it active: create useful content, ask users to leave comments, post relevant information.
Is a cleaning business in Georgia profitable?
Cleanliness is basically a human need. It is demanded daily by both homes and neighboring communities as well as companies, institutions, and organizations of all kinds.
The cleaning business sector is a market that has grown a lot these years.
Likewise, the organization and capacity you have to manage the distribution of human capital in the different centers where the activity is to be carried out will be determining points when setting up a cleaning business.
Also read:
The profitability of this business will depend on multiple factors, such as the market analyses that have been carried out to acquire a location.
All you need to start a cleaning business are cleaning supplies and equipment. You do not depend on a long chain of production and sales. And if that wasn't enough, you don't need an office, where clients visit and order for the service.
Types of cleaning services
There are different types of cleaning companies depending on the services they provide.
The choice of one or the other will influence the materials or procedures to be used, as well as the person you will need or the investment you have to make.
If we are considering setting up a cleaning company, it will be necessary to previously define what we want to achieve.
Here some of the basic types of cleaning services you can provide in Georgia:
1. General cleaning
They are companies dedicated to cleaning private homes, offices, commercial premises, or facilities that do not require special care.
Starting this type of company is profitable because you will have many clients, due to the diversification strategy of large real estate groups, construction companies, and maintenance and security companies.
2. Sectorial cleaning
Certain business sectors require the implementation of specific processes, such as cleaning plans with suitable materials, techniques, machinery, and personnel. For example, in the hospitals, pharmaceutical, or agro-food sector.
Vehicle cleaning usually includes cleaning the interior and exterior of the car with specific products. It is a sector that, unlike others, requires highly valued machinery and products.
3. Technical cleaning
These are companies that carry out specific treatments for which specialized products or utensils are needed. For example, specific periodic treatments, such as ceilings, air conditioning ducts, etc.
To set up a technical cleaning business in Georgia you can also add, removal of graffiti and graffiti, diamond and polishing of floors, insect elimination services.
They are multi-service companies, but oriented to specialization and carried out with greater effort.
What do you need to start a cleaning business in Georgia?
The cleaning industry has evolved and this pandemic has guaranteed it a great expansion. This business is promoted encouragingly and every day more investors are joining the cleaning business.
This type of business can have a high rate of profitability if it is organized in the right way.
Do you want to position yourself in the market by setting up a cleaning company?
Good news!
We will talk about the licenses, permits, and requirements to create a cleaning business. And of course, how much should you invest to create a cleaning business.
How much does it cost to start a cleaning business in Georgia?
A breakdown of detailed expenses will vary according to the orientation of the business and the services it offers.
In general, an estimated budget to invest is between $5,000 and $10,000. To do this, you must take into account the following aspects when preparing your budget to invest:
Cleaning Equipment: Some of the supplies and equipment may be garbage bags, buckets, rubber gloves, cleaning solutions, vacuums, brooms, dustpans, rags, cleaning supply carts, towels, mops, dusters, carpet blower, and the list goes on. Your investment would be between $1,500 and $2,500.
Salary for workers: At the beginning, you can choose few workers, but that adjusts to the demand for your services. You can reach an agreement in which you establish payment for each work they do. They will invest between $100 and $500.
Permissions to start: Requirements may differ from country to country. However, you will most likely need the following: a fire code permit, a hazardous materials disclosure, and a wastewater discharge permit. It generates an investment of approximately $1,000.
Equipment transport: You must look for options to transport your equipment and your personnel. You can buy a truck, which would cost more than $5,000.
Permits for a cleaning company
Among the requirements to set up a cleaning company are the licenses and permits that guarantee its existence and operation.
Business License: The first thing you need to legalize your business is the official state permission to do so. This permission comes in the form of a business license.
Service Contractor License: A contractor is simply someone hired to perform certain services or provide certain materials. Even if you clean a client's home on a regular and consistent basis, you are still a contractor.
DBA License: DBA stands for "Doing Business As", or "doing business as." It is very important since the commercial registry starts from there. This registry will allow the creation of bank accounts, as well as keep everything in order.
Fire Department Permit: Since you handle, store or use materials or equipment that are dangerous to life and property; Also materials or products that are considered highly flammable, then you must request it to the corresponding authority.
Air and Water Pollution Control Permit: Air and water pollution endanger the environment every day. As a modern entrepreneur, you must have a "green" ecological approach to your business.
Tips for a cleaning business
Both before you start your cleaning business, and while it is already in operation, there are four key tips you must follow if you want to achieve success and a profitable business with fixed income.
Don't be afraid to expand
You must build trust in your customers
Be innovative
Organizational software
Final words on Cleaning Business
The human being is very emotional and finds happiness in small details.
Recommended Readings:
Take advantage of this to generate differential value for your business. Yes, dedicate yourself to attention to detail and do what some companies limit themselves to and do not expect more, just work for more.