How to Start a Business in Dubai With No Money
Looking for how to start a business in Dubai with no money? Then here you will find the complete details for starting a business in Dubai.
A new project is always a risk, because you still do not know whether or not it will generate income, whether it will be successful, whether it will be easy to start, whether you will regret your decision in the future.
Many entrepreneurs are not satisfied with either the conditions for doing business or taxation in their country, so they are looking for new horizons for their projects. Many searches lead to the United Arab Emirates, since this country really has a number of undeniable advantages. Business here, as in any other region, has a number of peculiarities. In addition, there are many points to consider when starting your business in the UAE.
Why should you start a business in Dubai?
The UAE is a country that provides entrepreneurs with almost unlimited opportunities for building corporations.
Here:
There are virtually no taxes. If you do not deal with banks, oil, hotels or commercial real estate, then you will generally be spared the need to pay the government for the income received by your firm.
They are unfamiliar with such concepts as "corruption", "bureaucracy", "nepotism" and other disgusting phenomena that are familiar to people from post-Soviet countries.
There is no control over the currency, and you can easily repatriate your investment in full.
Stable national currency as it has been pegged to the US dollar at a constant rate for several decades.
The inflation rate is one of the lowest in the world, but the income level of the population is one of the highest.
International banks are ready to provide financing to resident companies, subject to meeting all requirements.
The procedures for registering a company, obtaining a license, opening an account are quite simple even for entrepreneurs with little experience in business.
Foreign businessmen can fully own a company without attracting a local sponsor or sharing their profits with him.
Labor legislation is liberal and transparent, there are no quotas for the citizenship of employees, and the labor force is quite cheap.
Developed infrastructure, modern office and warehouse space, good transport links with the whole world, in general – excellent conditions for business.
How to start a business in Dubai?
If you have been doing business for several years and have a completely profitable company in your country, then the main thing is to decide which part of it to transfer to Dubai.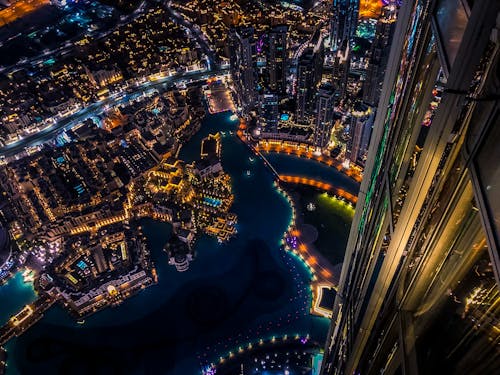 If you decide to start a new business in the United Arab Emirates, then you should not act without a detailed study of the market, its advantages and disadvantages.
The procedure for opening a new company looks like this:
Choose a direction for your business. There is no definite answer to what is the most profitable to do in Dubai. Any type of activity, from manufacturing to the tourism sector, can make you good money if you put in enough effort. But, of course, it is not worth choosing something too extravagant, which is unlikely to be in demand among the clientele.
Study the market. First of all, you need to pay attention to competitors, analyze their pricing policy and understand if you can compete with them if you sell your product / service at the same price. Remember: if you offer consumers a minimum price, this does not mean that your product / service will be in huge demand. Clients are more attracted by a harmonious combination of price and quality.
Decide if you want to start a local company (this will require finding a local sponsor) or if you want to remain the sole owner.
If you do not want to share income with the local, then the only way for you is the free economic zone. Considering that there are several dozen of them in Dubai, then the choice of FEZ is not easy for you.
Draw up a business plan. It should pay special attention to the start-up capital, the period that is needed for the company to become self-sustaining and start generating income. When calculating start-up capital, get ready for unplanned expenses and set a realistic time frame for promoting the business.
Collect all the necessary papers for registering a company, obtaining a license, opening an account.
If you are going to conduct business in the territory of Dubai, that is, you have chosen an onshore type of company, then you need to take care of such components as: office and other work premises, employees, equipment, etc. Think over everything, including stationery, and then starting a business in Dubai will be much easier.
Develop a powerful marketing plan. Business success directly depends on established contacts with customers and partners.
And of course, you should psychologically prepare yourself for the fact that until your business in Dubai is on its feet, you will have to face a lot of setbacks and difficulties.
How much money does it take to start a business in Dubai?
The United Arab Emirates is not a country where you can start a business without having a certain start-up capital. Local banks are very reluctant to give out loans for new businesses, especially if the company is registered in the FEZ and the activity is carried out without the involvement of a local sponsor.
Get ready for the fact that you need quite a decent start-up capital (at least 50 thousand dollars), it should be enough for the company to become self-sufficient and start generating income. This requires from six months to 2 years, depending on many factors: the right direction for the business, your perseverance, luck, etc.
Approximate calculations of opening a small office-type enterprise (consulting, online stores, mediation) in one of the SEZs look like this:
Registration of a company, registration of all necessary papers and obtaining a license – about 10 thousand dollars.
Rent of premises for a year with an area of ​​50-80 m 2 – from 15 thousand dollars. You can also get by with a smaller area if you do not need a large number of employees, since the number of resident visas issued to you directly depends on the working area.
Utility bills, furniture, office equipment and other compulsory expenses – at least $ 5 thousand.
Resident visa – $ 2,000. This expense item directly depends on the number of foreign employees you intend to hire.
If you are planning to start a business in Dubai in the service sector (restaurants, spas, hotels, shops), then get ready for more substantial expenses.
Possible difficulties when starting a business in Dubai
Naturally, the main difficulty is to find enough start-up capital to get the company on its feet. However, these are not the only problems that entrepreneurs may face when deciding to start a business in Dubai.
The most common difficulties:
Make the right choice for such positions: line of business, type of company, type of license, free economic zone.
Find a local sponsor if you intend to register a local company.
Collect all the necessary documents, arrange them in accordance with all requirements and submit them for verification without violating the deadlines.
Opening a bank account, which seems like a simple task only at first glance, but in reality ignorance of the laws of the country, misunderstanding of the mentality of the bank manager and other pitfalls can deprive you of your client in the desired financial institution.
Acclimatization – despite the abundance of air conditioning, the hot and humid summer in Dubai takes some getting used to.
Language barrier – your English must be at the proper spoken level.
Well, of course, it should be borne in mind that the mentality of the Arabs is significantly different from the peculiarities of the worldview of the inhabitants of the CIS countries. You should respect the traditions and laws of the UAE if you want to build a successful business here. Get ready for the fact that:
Business meetings are often delayed due to conversations.
Being late here is not considered a violation of the rules.
You should light a cigarette only after the owner of the office does it.
Refusal to eat and drink will be taken as an insult.
Friday and Saturday are days off here when no business appointments are scheduled.
Arab businessmen often dress in national clothes, no one will demand that from you, but it is better to adhere to a restrained and business style.
Remember, entrepreneurial spontaneity is ineffective. In order for the business you have started to bring not only pleasure, but also a good profit, you should seriously study the market, conduct a systematic analysis, compare all the pros and cons. Only by wisely approaching the solution of all key tasks, you can start a business in the UAE easily and efficiently.
Before you leave Cyzotech, check out these interesting articles:
Thanks for reading this article on How to Start a Business in Dubai With No Money.