If you are looking for the most successful home based businesses that are available today? Then here you will find the most profitable home-based business ideas that help to decide your first startup business.
Starting a business from home is very profitable and reduces your initial cost because several businesses need physical stores for which you may have to pay rent or sometimes you may need to buy the place for a business to set up but if you start a business from home then you don't need all these things.
Now you may wonder, what are those ideas that can be started from home?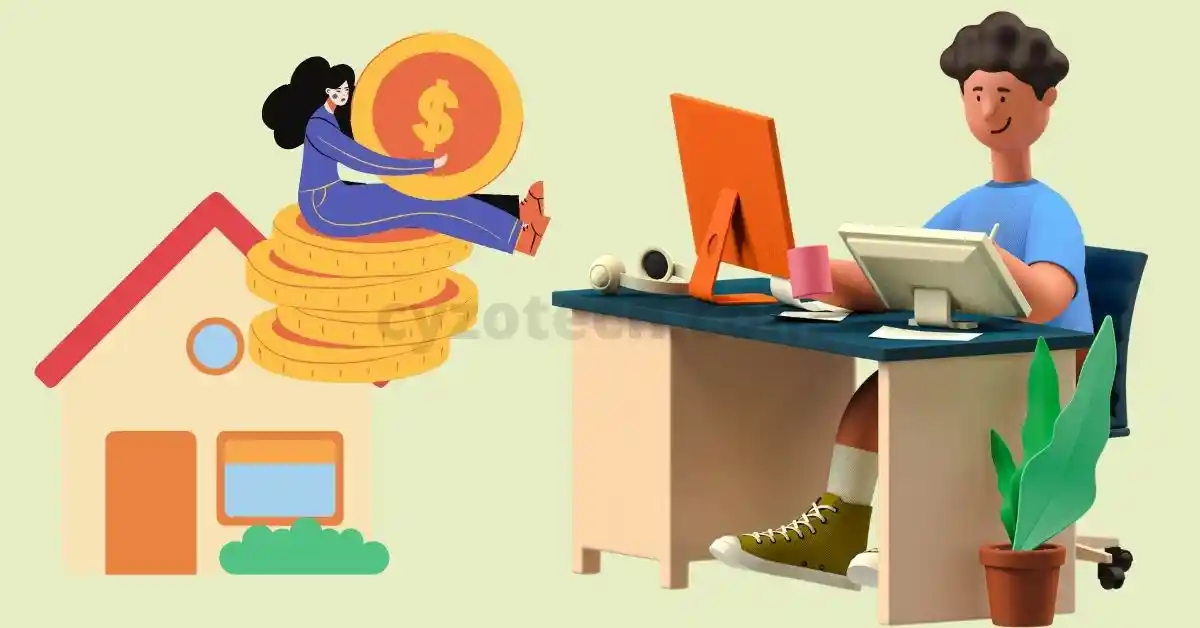 Don't worry I got you and you don't need to go here and there because we have mentioned the best business ideas for you that you can start from your home and earn a good amount of profits.
Home Based Business Ideas
Here are the home-based businesses that you can start today:
Gardening
If you have a large enough yard, then this business can be an option for you to start from your home. Many herbs and spices can be cultivated easily, but still have promising market opportunities, for example, ginger, tea, cat's whiskers, red ginger, and others.
In addition, various ornamental plants are very popular and are demanded by the customers. Starting from flowers, cacti and various other popular ornamental plants will also bring a lot of benefits, because the selling price in the market of these is quite decent.
Wedding planner
This business is suitable for people who can manage many things simultaneously. In addition to having creativity, the ability to describe and realize the details of a client's wedding is certainly an important thing. 
Wedding planners usually provide a variety of wedding packages, but they also have to be able to make each client's dream wedding come true.
This can be the right home-based business if you don't want to sit in a physical store all day.
Tailoring Business
So the tailoring of clothes may be quite complicated, even having stiff competition. You can try to be a tailor for curtains, sheets, or just tablecloths. To make it more interesting, provide many design options. 
Implement an order system, where consumers can choose the size, color, and design that suits their needs. In addition to your own sewing business, providing private sewing course services will also be able to bring in money. 
Salon at Home
If you have expertise in hair, then this business will be very promising and can be started from home. Salons can be started with limited capital, namely by providing haircuts and cream bath services only. 
When you have a large enough capital, providing hair polishing services and others can also be considered. This includes services that are easy to market and will grow quickly even if you start small.  
Content Creator
The next most successful business idea from home is to become a content creator where this profession itself is not limited to space or time. Being a content creator itself is not limited by age, where everyone can become a content creator and only needs gadgets and the internet to do this business.
The platforms to become content creators are huge in number these days. As a content creator yourself, you can create the content you want as creatively as possible without any limitations.
In addition, the forms of content that you can create also vary, ranging from images, text, sound, video, or even a combination of all of these things.
Online Store
One of the promising businesses that are available today is to open an online shop, where nowadays with the rapid development of technology, you can easily do this from home.
Currently, many offline stores have started to switch to online stores and offer their various products through available e-commerce platforms. It also opens up various business opportunities for entrepreneurs who can easily market and sell their products through this e-commerce platform and even in the comfort of their homes.
Items sold alone can also vary, starting from food, clothing, or even equipment or tools needed for daily life that can be easily found in available online stores.
Youtuber
Youtube has become one of the most popular platforms for content creators and business owners nowadays.
Through the Youtube platform, you can create various types of video content which will later be uploaded via the internet. The content on YouTube itself can be adjusted to what you like, whether it's food, fashion, daily life, music, and much more.
By becoming a YouTuber, you can also generate a large enough income to reach tens or even hundreds of millions depending on how many people watch the content you create.
Therefore, it is very important to create creative and unique content that can attract the attention of Youtube platform users.
Become a Social Media Admin
Social media admin is currently one of the most popular and sought-after business ideas.
In general, to become a social media admin, one must have good social media skills, such as understanding the trends circulating, a high level of creativity, being able to communicate well, and being an active user on various social media platforms.
Being a social media admin means that you will be responsible for an account. However, being responsible in this case is not just a matter of making the social media look neat, but also having to be able to interact and create content that is relevant to the followers of the account.
Become a language translator
Language translators are currently very much needed by many companies and they can also generate profits for this business.
In general, to find clients yourself, you can look for them via the internet on various freelancer sites where companies look for these services.
Offering a delivery service
Courier service can be done by people who like to travel to various places. Where, when you are on vacation, you often only think of throwing money away, but it turns out that by offering this deposit service you can also make a profit.
This deposit service also doesn't always have to be in the form of overseas delivery services, because often many people are outside the city who need this service to find the goods they want.
Consulting Services for Universities
You don't need to work in an education agency to be able to open a consulting service business for parents and teenagers who want to go to college. Maybe this business idea is still very rarely heard by people, but there is nothing wrong with implementing this business idea. 
If you are good at managing and calculating money expenses and good at building relationships with some of the local schools and universities that exist, then this is a very promising home business opportunity.
You can work with these local schools and universities and offer your services through flyers or advertising leaflets that fellow readers are ready to help parents who are confused in thinking "What is a good university for my son or daughter? How much does it cost? Are there any scholarships available from the university?" and so forth.  
Gift Basket Making Services
If you are parents who like to decorate gifts or make cute gift baskets such as parcels for birthdays, religious celebrations, baby showers, or bridal showers, then this is a suitable business opportunity for you to do at home. This business idea is great for keeping our creativity at home. 
Graphic Design Services
The graphic design business is now much loved by mothers and fathers who work from home. For those who like this kind of business and have the ability to graphic design, you can create designs for advertising flyers and product catalogs.
By implementing this business idea, you can still have time with family and at the same time, your work can also be done well. 
Home Health Care Services
One of the social facts we find in people's lives is that children work so hard that they don't have time to care for their parents who are old and sick. If you are interested, we advise you to open a home health care services business.
Its function is to assist your clients in caring for and caring for their parents at home. You do not need to leave the house to do it, fellow readers just have a few employees to do this noble work. 
Pet Care Services
Do you like pets? If yes, cool! This is a home business idea that is perfect for working-at-home parents. Open a home pet care service for your clients who have to go away for a while but feel confused about who to leave their pets with.
Through this business idea, you can also introduce cute pets to your children and teach them how to care for and love animals with all their hearts. 
Soap Making Services
If you are good at concocting fragrant and safe natural ingredients to make soap such as bath soap for beauty, then this business is perfect for you to build at home. Don't forget to make the soap packaging beautifully so that it can attract the attention of buyers. 
Open a Babysitting Service
If you decide to work from home because you want to look after and care for your children, then why don't you try to help other career women to look after their children?
You can set up a baby or toddler daycare service, and take care of them with all your heart as you would your children. In addition, your children will feel happy because they have lots of friends at home. 
 Open a Stall for Snacks and Soft Drinks
This is a home business idea that has been used by many parents who have worked at home since ancient times and is still a trend today. You can also sell healthy and delicious snacks or snacks. For soft drinks, coffee drinks are also currently popular among young people. You only need to create a unique concept and sell the coffee drink from home. 
Tips for running a home business
Here are some tips that you can use to successfully run a home business: 
1. Always think positive
Just like any other business, the home business will also require a process. It takes patience and a positive attitude to make this business a success. Keep positive thinking and enjoy every process calmly, so that the business can grow well.
2. Understand the risk of a business
Every business will have its risks, including the risk of loss. It is important to understand and prepare for these conditions. 
Do not expect profits in the early days, because businesses need time to grow. If you experience a loss, don't despair and use it as a trigger to continue developing your business going forward. 
3. Execute Your Plan 
Business is not just to be planned, but to be executed. No matter how good a business plan, it will never yield, if it is never implemented. 
Don't just focus and stop at planning, because that will not make the business a reality. Make sure you run the business according to the plan that you prepared beforehand and execute it in the right way.
4. Take advantage of networks and experiences
Take advantage of your network and experience to achieve business success. Market the business in the right way to the closest people first. In addition to making it easier to get sales, this method will also make the business more widely known.
My Final Thoughts
Now you are aware of many business ideas that can be started from home and are available today means they still have the potential to grow. Before you dive into any business make sure you research and analyze every aspect of the business idea.
If you find any home-based business idea here useful, make sure you also share it with your friends.