Why an Entrepreneur Needs Management Software
Here you will find everything you need to know about business management software. As you may know that when you start to invoice in your business and need, from now on, you can control the information? 
Business success, as you know, requires control and collaboration in the management of information. And you can do this in several ways. But, without a doubt, the best is with management software.
As an entrepreneur, you must know that growth will create "chaos" in the organization. If you don't treat data and information as an asset, you'll soon be in trouble!
So, to achieve the purpose of this reading, pay attention to this content:
What is management software and why do you need it?

What is the best management software?
Advantages of management software.

Types and characteristics of management software.
Closing Comments.
We start with a definition.
What is management software and why do you need it?
Management software is a "computer system", made up of a set of tools, which allows an organization to be controlled in terms of information and indicators.
The set of tools serves all or part of the areas of the organization, allowing its integrated control.
Therefore, a management software adapted to the company will always favour and simplify the flow of data and decisions in the organization's processes.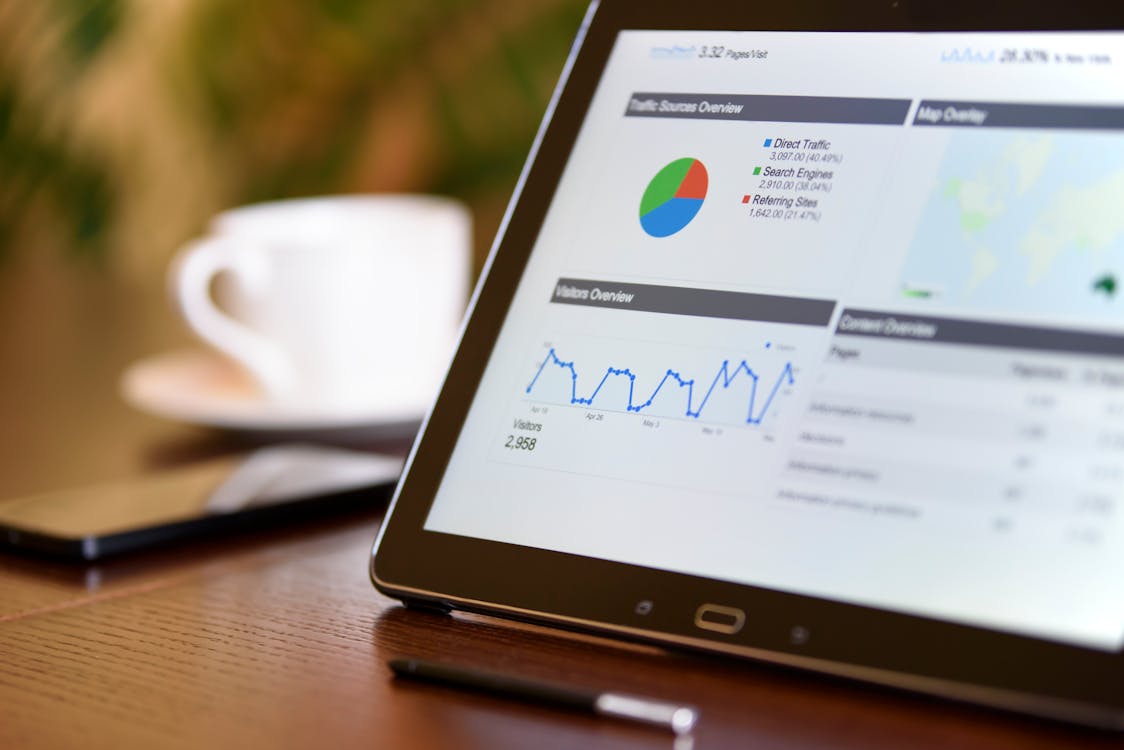 Keep this statement in mind: "If you want to have a successful company, whatever its size and purpose, a key pillar will be management software."
And something else…
Starting a business is not a difficult thing.
The real challenge will be keeping it running; in particular, during the phases that demand constant growth.
What is the best management software?
The best software to manage a company is the one that integrates in a "natural" way with the activities of the organization.
It must be software capable of providing service and adapting to the information needs of the work team.
For example, you should support tasks and activities such as the following:
Facilitate the management of the relationship with prospects and clients (registration of negotiations, contacts, sales automation, etc.). 

Allow easy monitoring of accounts payable and receivable.

Control the inflows and outflows of money (cash flow).

Support project management (tasks,

Kanban

charts, times, monitoring, etc.). 

Support in all necessary operational activities, depending on the process of realization of the product or service.
That said, the good news is that today there are low-cost solutions, both for large companies and MSMEs (micro, small and medium-sized companies).
And this, with an additional advantage. There is management software that provides access to data through mobile devices, at any time and from anywhere.
Do you want an example of such management software?
Here it is. Get to know the Bitrix24 management platform. It has very interesting features.
Bitrix24 provides you with a workspace to control daily operations, as well as providing you with a collaborative platform for successful management.
Advantages of having a management software
Management software in the cloud, like Bitrix24, reports benefits for the reduction of costs that it implies, and for the minimum time of implementation and learning that it demands. 
The following are some advantages:
Increase productivity

. Improves the capabilities of processes and work teams.

Decrease response times

. With centralized and cloud data, information needs are met in real-time.

Improves

decision-making

processes

at all levels of the organization. 

Improve collaboration

. Suppliers, collaborators and clients are integrated into the same flow. Promote teamwork.

Protect the information

. Management software allows you to control who accesses the information. In addition to defining the organization's data security protocols.
Types of business management software
Of the types of management software, in my opinion, the best option is the SaaS type (in English: Software as a Service ) or "software as a service".
However, you must be clear that each company is a unique " entity". So as a new entrepreneur or entrepreneur, you shouldn't rule out other options.
A simple classification involves 2 types, mainly.
1. Customized management software: 
The case of «custom-made» software supposes its construction from "zero", depending on the particular needs of the company.
Without a doubt, it is a more expensive option and requires finding a suitable company to carry out the construction.
Hiring the construction of software is not something simple or simple, not at all! 
But this option has an advantage: it offers maximum adaptability for the organization, provided it is done well. 
2. Adaptive management software: 
Within this second type of solution, which involves acquiring and adjusting software, there are two options.
A first option is to acquire management software and

install it on the

company's

intranet

.
And a second option is to adopt

software hosted in the cloud

.
The option "in the cloud" has several advantages, such as the fact that we can use it from anywhere, where there is an Internet connection. 
And on the other hand, cloud management software is a lower-cost option. Much cheaper!
In the case of the shared example, Bitrix24, it offers two options: 
As an online service (cloud version, SaaS type).

And as a "box" product, installed on the company's server (an option that allows accessing the source code). 
Key features you should know about SaaS software: 
4 characteristics stand out in all types of management software. As an entrepreneur, you must know them.
1. Information security and low infrastructure cost:
A cloud application allows your information to be always accessible and minimizes typical security problems in the company's technological environment.
Key: A cloud application takes your headaches away!
The service provider will be responsible for the security and availability of the data.
It has the means to do so and does not constitute a high additional cost for the contractor.
The common thing is that a company, in its early stages, does not have the resources to maintain its infrastructure for its computer applications.
In that sense, aren't cloud solutions an excellent option?
2. Efficiency and productivity in daily operation:
The businessman and his team gain efficiency by carrying out more operations in the same amount of time, compared to the case in which they do not have a management tool. 
The time that is "earned" will be dedicated by each collaborator to add value. For example, to improve the relationship with customers, with greater responsiveness.
3. Convenient and immediate access to data:
Experience shows that successful companies hire applications in the cloud, because they allow access to information from anywhere, at any time, and with various mobile devices.
In many situations, this is an advantage for employees, who can access data from anywhere ( telecommuting ).
4. Ease of use of the tools:
Other important features are related to ease of use. What minimizes training times and costs.
Keep in mind that an application that is easy to use, and with fewer functionalities, may be preferable to a very complete one, but complicated to use well.
Any type of management software is developed with optimal usability criteria. This is a must-have attribute today.
On the other hand, in companies that are just starting up, there is no time for cumbersome learning to manage information. 
Closing Comments on Management Software
If you have never had the experience of implementing management software, it is clear that you will have many questions and doubts.
Who would have no doubts when implementing management software, if they have never done so?
Success is in following some tips with discipline.
For example, pay attention to the following tips regarding the provider:
The provider must guarantee personalized attention. If necessary, you should review your company to choose the solution that meets your information needs. 
On the other hand, it must show capacity and have the resources to attend to adaptation problems and / or needs, when they arise. This must be demonstrated, beyond the "papers" that are signed!
Regarding business management software, consider characteristics such as the following:
It must be modular and flexible so that it adapts to the areas of the company. 

It must be intuitive, easy to use and accessible. It is important to note that the chosen solution is intuitive to shorten the training period.

Updatable about legal regulations. It is key to choose a software that manages processes according to the current laws to which the company is subject and that can be adapted without a hitch.
If you want to move forward on the right foot, without chaos and with a focus on growth, control your company's information with management software.
With this reading, you already have reasons why, as an entrepreneur, you need management software.
Don't let the chaos in information management delay your business success!
Also, read these interesting management topics:
Thanks for reading this article on Business Management Software.