If you are looking to invest in Paraguay, think about trying these Business ideas and opportunities in San Lorenzo, Paraguay.
It is a university city, with high traffic of people, for its commerce and tourism.
There you can count on the support of institutions to take the plunge.
I invite you to know several alternatives!
Keep reading. Get details like:
Facts and features of San Lorenzo
Support to start profitable businesses in San Lorenzo
Requirements to undertake in San Lorenzo
Profitable business ideas in San Lorenzo
Do you decide to start profitable businesses in San Lorenzo?
To start, what do you think if we know 4 super interesting facts about entrepreneurship in San Lorenzo, Paraguay?
Facts and features of San Lorenzo
San Lorenzo del Campo Grande -its official name- is part of the Central Department, Paraguay.
Its territory occupies 41 km² and the climate is rainy most of the time. The average temperature is 23 ºC.
Among the advantages it offers is its location, just 13 km from the country's capital.
The number of inhabitants exceeds 257,000, with the number of people between the ages of 15 and 64 being greater.
Also, it receives an estimated 850,000 people daily, who come for their work, commercial, industrial, educational and tourist activities.
Take advantage of these advantages!
The neo-Gothic cathedral, the bike path and the Guido Boggiani ethnographic museum, among others, are the main tourist attractions in San Lorenzo. 
The economy is supported by trade and has large shopping centres. To this, industrial activity is added.
Everything, framed in a "University City", officially declared so, in the year 2019.
Among the educational institutions, the National University of the Assumption (UNA) stands out.
An interesting fact is that, in sports, the people of San Francisco prefer soccer, followed by basketball.
Don't lose sight of this information to start profitable businesses in San Lorenzo!
Support to start profitable businesses in San Lorenzo
Several entities offer support for entrepreneurs, through financing, training or promotion.
Here are two very important ones!
First, the Cooperativa Multiactiva de Ahorro, Crédito y Servicios San Lorenzo LTDA .
It offers lines of credit to produce, with preferential interest rates. It is aimed at micro, small and medium-sized companies, merchants and entrepreneurs.
Second, the Ministry of Industry and Commerce.
Through this entity, the Paraguayan government organizes the PYMES Route, stopping in San Lorenzo.
This includes the Business Development Services Day, to give free advice, training, and expoferias.
Likewise, the ministry advances in alliances with UNA, to support entrepreneurs.
On the other hand, they have included attention to the creative industry (software and audiovisuals), which generates export products.
Requirements to undertake in San Lorenzo
Every entrepreneur must comply with the country's legal requirements.
At the local level, the San Lorenzo authorities request basic documents, according to the activity to be carried out.
In particular, it highlights what refers to professional and commercial patents (sole proprietorship or in partnership).
Profitable Business Ideas and Opportunities in San Lorenzo, Paraguay
You already know the characteristics of San Lorenzo and the opportunities that Paraguay offers to invest both foreigners and Paraguayans.
The time has come to learn about my profitable business ideas … Here I propose, in a special way, education, tourism and sports, as areas of interest to undertake.
Evaluate some of the profitable business options, in which you can also include yourself:
We already know that San Lorenzo houses educational institutions, among which UNA stands out. 
So, you think that many students need services to fulfil their academic duties.
Consequently, they may need to use:
1. Internet connection
Having adequate spaces to research, develop assignments, shipments or others, maybe a proposal. Even in times of mobile and internet at your fingertips!
Contact with family, friends and the management of procedures are facilitated in these places.
2. Student residences
Students come from neighbouring towns or cities, including from abroad, and require accommodation.
Therefore, you can offer suitable properties dedicated to this service. They are an opportunity that responds to the city's profile.
3. Cafeterias or restaurants
Eating breakfast, lunch, dinner, or just taking a break to share with others, requires appropriate venues in a city with a high influx of visitors.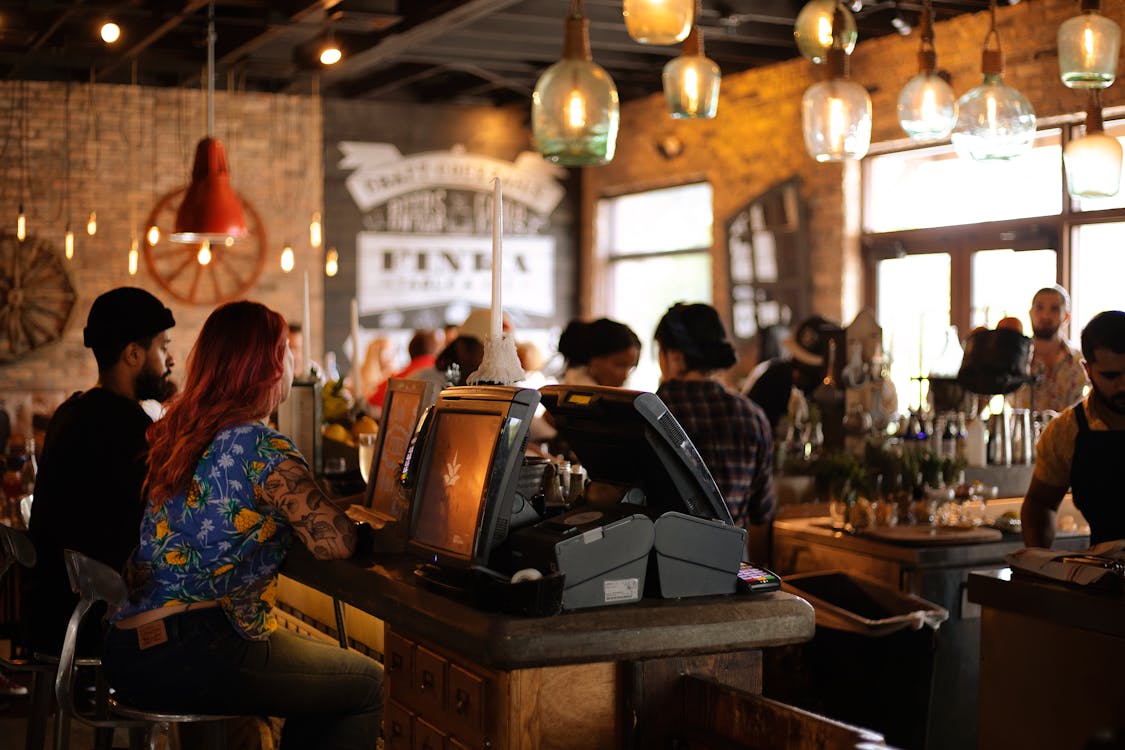 Would you open one of these? Everyone at some point needs what is offered there. Therefore, success depends on the value proposition and the attention you provide to your clients.
4. Photocopying and stationery
Students always need items like notebooks, pencils, and other everyday materials.
And because not everyone has printers or suddenly, the ink runs out !; printing and copying services are always timely.
These, along with the supply of office supplies, will undoubtedly be profitable businesses.
5. Academic advice
The provision of a personal methodological support service for regular assignments or special jobs opens a range of initiatives with little investment.
Please note that it is also possible to teach specific subjects: mathematics, languages, technical drawing …
You can work individually or in the association. And if you cannot invest in the premises, you can do it from your home or at home.
Don't rule out doing other business, but online.
Paraguayans and foreigners visit San Lorenzo. Helping them get to know the city can be a profitable business for you. Here are some ideas.
6. City Tours
Transportation services and guides, for those who want to know the most striking places for their cultural or historical value, maybe your choice.
Architecture, art, archaeology, among others, centre the interest of those who visit San Lorenzo. Keep this in mind when you go to undertake.
7. Souvenirs
A memory of passing through San Lorenzo will not hurt. You can make crafts – even for export – or just sell these details.
Leather, wood, wool, thread, are just some of the materials that are transformed to express art, tradition and identity. Many visitors search for them.
Inclined by football, many are followers of Sportivo San Lorenzo.
This team is known as «el radio», for the red and white line shirts of its players.
On the other hand, basketball is a discipline widely practised by women and men.
Consequently … think of profitable businesses, linked to these disciplines:
8. Sports shop
Consider selling clothing, footwear, sports accessories, with an emphasis on soccer and basketball as major sports.
It is one of the profitable businesses in San Lorenzo because it is aimed at a wide audience, customers of all ages … and it is sold all year round.
9. Ticket office
Whether as an additional service in shops or exclusively, the sale of tickets for sporting events can be considered as a profitable business.
Whether in person or online, fans will try not to miss the best places, to see the sports action.
Do you decide to start profitable businesses in San Lorenzo?
The characteristics of the city, its location and activities have it all, so you can start profitable businesses in San Lorenzo.
Education, tourism, sports … are just a few starting points for your entrepreneurial ideas.
Remember that, in San Lorenzo, you will have the support of experienced entities. And, don't forget to comply with the legal requirements.
San Lorenzo, in the Republic of Paraguay, awaits you!
To finish, I recommend that you do not stop reading these other articles, with more ideas to inspire you to invest elsewhere.
Thanks for reading.