8 Profitable Business Ideas and Opportunities in La Paz, Bolivia
Achieving success in entrepreneurship in Bolivia is easy and more if you invest in profitable businesses in La Paz.
La Paz is a beautiful city, with educated and hard-working people, who have opened themselves up to entrepreneurship for the development of their country.
Today I will talk about La Paz and I will give you several ideas that you can evaluate to undertake. These are the points:
Know the City of La Paz, Bolivia
Institutions that will help you to undertake
Profitable Business Ideas in La Paz, Bolivia
Will you invest in La Paz?
To start, I will tell you 4 highly relevant facts about entrepreneurship in La Paz.
Know the City of La Paz, Bolivia
The city of La Paz is the administrative capital and the political and cultural center of Bolivia. Its official name is Nuestra Señora de La Paz and it is one of the most populated cities in the country.
It is located in the west of Bolivia and is surrounded by high mountains such as the Nevado Illimani, which is the emblem of the city. Has a population of 816,044 inhabitants by 2020.
As the political and administrative capital of the country, it is the seat of the Bolivian public powers and other important institutions.
Among the most representative venues are: the Palace of the Plurinational Legislative Assembly, the Burned Palace, the Casa Grande del Pueblo, the headquarters of the Executive Power, among others.
This city also houses important embassies and a large number of foreign diplomatic missions.
In La Paz, the freedom of America was born, which is why it is a city rich in contrasts, beauty and the history of social movements.
La Paz stands out from the other cities in the country, for being the engine of economic development in Bolivia.
But this is not all, on December 7, 2014 it was considered one of the wonder cities of the world. This ranking was carried out by the New7Wonders Foundation organization , after evaluating 1,200 cities around the world.
Your economy
Most of the economy of the city of La Paz is represented by commerce, which occupies 23%, then there are manufacturing, construction, transportation and tourism activities.
Being considered one of the wonder cities according to the New7Wonders Foundation, tourism was strengthened.
La Paz is estimated to have an annual growth of 4% until 2035, according to studies by Oxford, Economics.
Institutions that will help you in business startup
There are many institutions, public and private, that will support you to start profitable businesses in La Paz. I will describe some of them:
First of all, to stay informed about all the events of ventures, training, consultancies or fairs, you must enter the Magazine Emprendedores Bolivia .
This is a digital communication medium that provides useful information to entrepreneurs and investors on a daily basis.
There is also the Fundación Trabajo Empresa , which is an organization that promotes the economic development of the country and the labor market.
This foundation makes links between universities, public and private entities to promote entrepreneurship and help small and medium-sized companies.
A very similar task is carried out by the organization Bolivia Emprende , which aims to promote entrepreneurship in the country, through training, dissemination of information on the business sector and the generation of alliances between entrepreneurs.
On the other hand, there is the Fundación Emprender Futuro . This institution makes available to entrepreneurs tools for the development and strengthening of the areas of technology, information, communication and innovation.
So far, I've only mentioned organizations that support entrepreneurship at the national level. However, there is one that will be useful to you and that only focuses on projects in the city of La Paz, this is The Business Incubator.
The Business Incubator not only gives you advice and training, but also helps with seed capital to consolidate your business in the market. Periodically they receive and evaluate business plans that have potential for growth and development.
Other companies that promote entrepreneurship
Angel Investment Network: it is an institution that makes alliances between entrepreneurs and investors.
National Chamber of Industries: promotes industrial development, through consulting, technical assistance and training of its members.
National Chamber of Commerce (CNC-Bolivia): fosters tourism, the service sector and the economic development of the country, supporting ventures and guiding them in consolidating success.
Profitable Business Ideas in La Paz, Bolivia
Below I will describe several profitable business ideas in Ciudad La Paz, easy and that will guarantee success.
1.- Purified water bottling plant
The quality of the water in the city of La Paz leaves much to be desired, for this reason, you can offer the service of purified and bottled water for human consumption.
At the beginning you will need a large capital or a source of financing, but you will be able to rely on institutions such as the Business Incubator of La Paz.
2.- Computer repair
This is one of the profitable businesses in La Paz, you will only need to have knowledge in the area and publicize your services.
You can offer preventive and corrective maintenance services to computers, update software and more.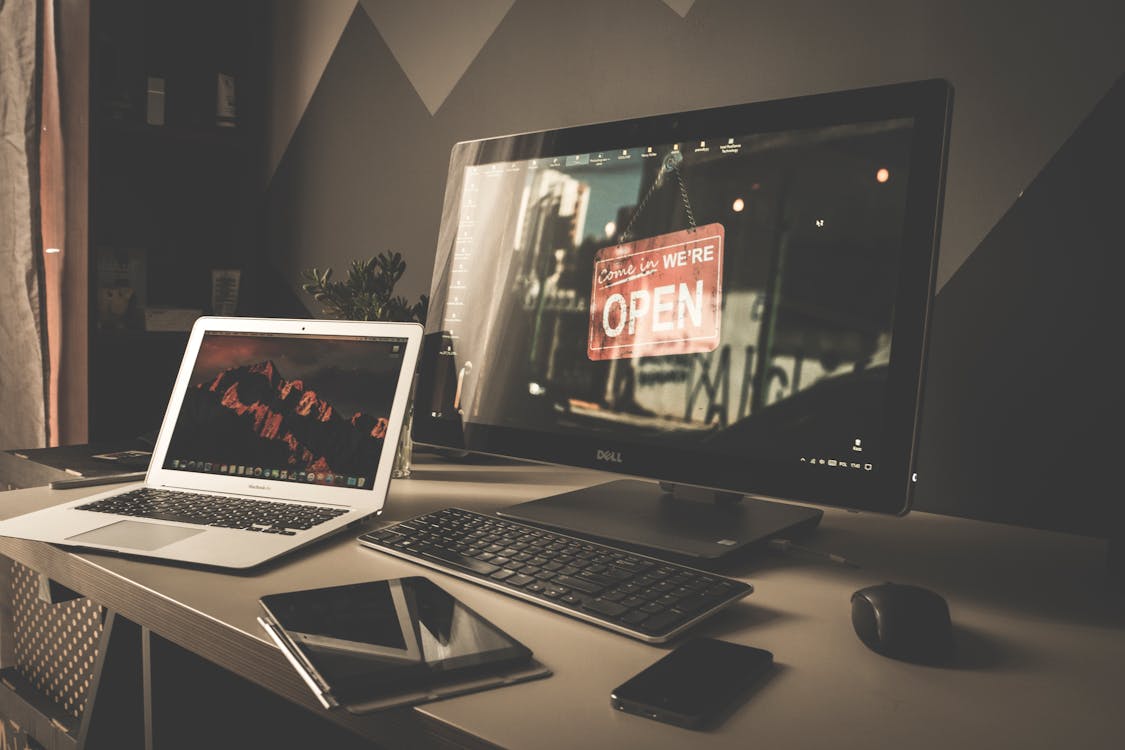 Remember that the cost of acquiring computer equipment is high, therefore, many bet on repowering and maintaining what they already have.
3.- Cafeteria
As this is the capital city and the economic and political center of Bolivia, it concentrates a large number of entrepreneurs. Without a doubt, a cafeteria is one of the profitable businesses in La Paz.
It offers not only coffee, but a pleasant, pleasant, elegant atmosphere, with good food, where entrepreneurs can chat, close a business or simply have a relaxing moment in such a busy city.
5.- Childcare
This is one of the profitable businesses in La Paz, as well as in all parts of the world. Parents want the best for their children, and rest assured that they will be well cared for while they work.
Then, you must carry out an activity planning, so that the children in your care are safe, but, at the same time, they learn and have fun.
6.- Tourist guide
As I mentioned, the rating of the New7Wonders Foundation Organization, which places La Paz among the most wonderful cities in the world, tourism has intensified.
You can guide tourists and even businessmen who come to La Paz through the different tourist sites in the city such as the La Paz Cathedral.
7.- Food tours
In the city of La Paz there are a large number of restaurants and corners that offer not only typical Bolivian food, but international food.
It takes tourists to taste the gastronomic proposals offered in this city, to try sweets, chicha, sonso de yuca, among others.
Without a doubt it is a profitable business idea in La Paz, at the same time fun and with little investment.
8.- Food delivery
If you are a chef or you like to cook, then this idea is for you. Just by making the perfect combination of colors, flavors and ingredients, you can create an exquisite proposal.
Many cannot attend restaurants due to lack of time, so you can offer them the service of taking food to their work or home.
You will need a van, car, motorcycle or even a bicycle, to carry orders to your customers. If you plan well, this idea becomes one of the profitable businesses in La Paz.
Will you invest in La Paz?
If you decided to start in the city of La Paz, it only remains for me to wish you success. Maintain perseverance, optimism and the desire to move your business forward until it is consolidated in the market.
If you are still doubting, then do not worry, because I have more ideas for you. You can see ideas for entrepreneurship in other countries like the ones I describe below:
Thanks for reading.