Do you feel motivated to invest in one of the most important cities in Colombia? I present to you the Business Ideas in Cúcuta, Colombia.
Do not miss the opportunity.
Also, it does not matter if you are a foreigner or a Colombian, the so-called Pearl of the North offers you a hand to invest and start a life of sure success.
For this and more, this article has the necessary information for you to decide if Cúcuta is the place you are looking to develop your business.
Is about:
Know Cúcuta

.

Economic Aspects of Cúcuta.
Possibilities of Entrepreneurship in Cúcuta.
What are the requirements to undertake in Cúcuta

?

Profitable Businesses in Cúcuta, Colombia.
But before starting, I want to show you this infographic in which relevant data on the economy and entrepreneurship in Cúcuta, Colombia stand out.
Know Cúcuta
Officially, San José de Cúcuta is one of the most important cities in Colombia, with an extension of 110 km 2. Its total population is 777,106 inhabitants, according to the most recent census, carried out in 2018.
According to these data, Cúcuta becomes the sixth most populous city in Colombia.
This city, capital of the Norte de Santander department, is connected by road with Bogotá, Bucaramanga, Valledupar, Tunja and Cartagena de Indias; and due to its border position, also with all of Venezuela.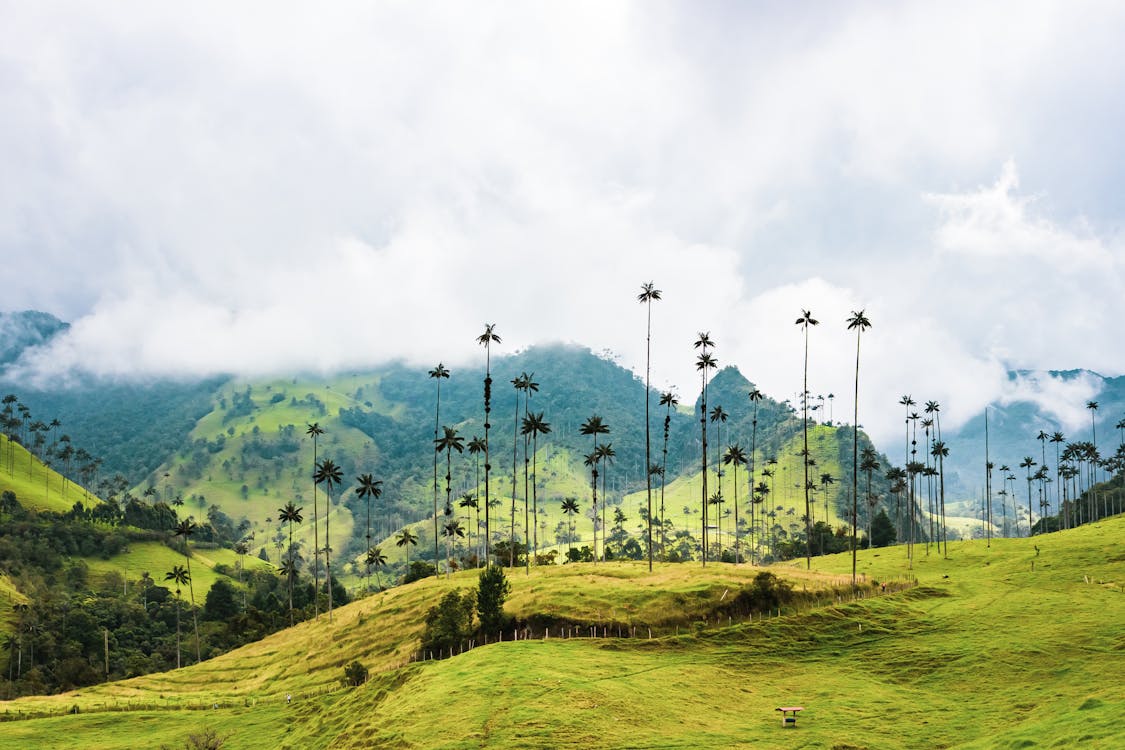 In fact, due to its geographical location, Cúcuta offers its visitors the possibility of commercial exchange, which is why it was recognized as the First Land Port of Colombia. FANTASTIC!
As the city is located in the geographical region called "Valle de Cúcuta", its climate is defined as "warm and welcoming"; with an average temperature of 27 ° C.
Also, thanks to a large number of trees it exhibits, it is known as the "Green City".
Economic Aspects of Cúcuta
Cúcuta's economic system is constantly changing, due to its status as a border city.
Following its tradition, it is characterized by having a commercial economy. It offers guarantees to businesses related to construction, thanks to the development of the production of cement, bricks, clay and ceramics.
Likewise, the city is a pioneer in all of Colombia in terms of importing cars and food …
Turning Cúcuta into an International Land Port, where thousands of imports and exports come together, of vital importance to the country.
You will like to know that …
With the Free Trade Agreement between Colombia and the United States, the city faces a transition from its commercial to an industrial economy.
Giving rise to create in Colombia the Special and Social Economic Zones (ZESE), by presidential decree in December 2019, to attract national and foreign investment in sectors such as trade, industry and tourism.
Possibilities of Entrepreneurship in Cúcuta
Entrepreneurship in Colombia has been in constant growth in recent years.
In my article 20 profitable businesses in Colombia Guaranteed!, I talk to you more about this topic and mention the public and private institutions that are dedicated to supporting entrepreneurs like you.
In difficulties, there are opportunities … A phrase that characterizes the powerful spirit of Cúcuta, "The Pearl of the North".
Cúcuta has been transformed into a place of possibilities for the development of new businesses, in the gastronomic, tourist and commercial sectors, as noted by the president of ProColombia, Flavia Santoro:
Cúcuta has been working on the positioning of a resilient city of opportunities that seeks to consolidate itself as a  commercial node.
With these data, it is evident that if you feel motivated to invest in a city in Colombia, there is no doubt that Cúcuta is the best option for you.
What are the requirements to undertake in Cúcuta?
If you decide that Cúcuta is the best place to start your investment, you should take into account the following steps, since creating a business is not an easy job.
Select your business idea.

Study the market.

Evaluate your competition.

Process the necessary permits.
But … You will surely ask yourself: Will I need to go through legal processes?
The answer is yes.
Don't worry!… Remember that Cúcuta receives you with the doors open so that you can fulfil your dream; That is why ProColombia shows, in detail, where you should go.
Are you a foreigner?
If your answer is affirmative, you must go through a different process, but also with procedures that you must comply with correctly; with special attention to processing a special visa to start your business.
Business Ideas in Cúcuta, Colombia
Entrepreneurship in a city with all the strong and constantly growing spirit is an advantage.
So … Take paper and pencil to write down which are the Profitable Businesses in Cúcuta.
Food business
If you love gastronomy, this is an ideal type of business for you. And let me tell you, it's very profitable in this city that runs so fast.
You know, we have less and less time to cook. Some options:
A typical food business.

Food delivery services.

A fast-food business.
Tourism-related businesses
San José de Cúcuta is a tourist destination par excellence, thanks to the warmth of its people, its tradition, its nature and its culture.
Therefore, the most profitable businesses are related to caring for tourists, who visit it throughout the year. Some alternatives:
Excursion guide.

Hotels or cabins, if you have a good budget.
Business-related to trade
Cúcuta maintains business-related businesses as its main source of employment and income, relying on the great demand for these goods and services.
Therefore, they are highly profitable in the city. Options for you:
Sale of construction materials.

Sale of automotive parts.

Aesthetic Center.

Supermarket.
To end these profitable businesses in Cúcuta, Colombia
You already know a little about the city and you have alternatives in which you can invest. Now, you just have to analyze what is the best option for you and create a good business idea.
Are you staying in Cúcuta?
If the answer is positive, go ahead … with perseverance and dedication you will be very successful.
Otherwise, if it is negative or if you want to continue looking for options, I recommend other cities in Colombia or other countries to invest, such as …
Thanks for reading the article on Business Ideas and Opportunities in Cúcuta, Colombia.